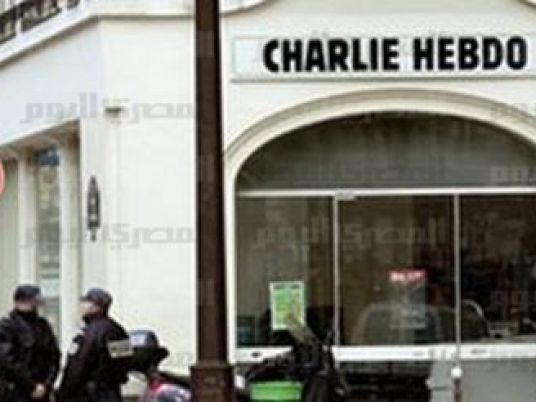 The chief editor of Charlie Hebdo has defended the satirical magazine's controversial depictions of the Muslim Prophet Mohammed, saying the cartoons safeguard freedom of religion.
His comments were broadcast as five people were killed and churches set on fire in Niger on Saturday in fresh protests against the French weekly's Mohammed cover — Charlie Hebdo's defiant riposte after two Islamist gunmen shot dead 12 people at the magazine in Paris.
Anger has mounted in several Muslim countries over Charlie Hebdo's caricatures of the Prophet Mohammed, as jittery European countries step up security to thwart a repeat of the attacks in France last week that killed 17 in all.
Gerard Biard, Charlie Hebdo chief editor, told NBC's "Meet the Press" program: "Every time we draw a cartoon of Mohammed, every time we draw a cartoon of prophets, every time we draw a cartoon of God, we defend the freedom of religion."
In what NBC called his first interview with an American television network since the attack, Biard added: "We declare that God must not be a political or public figure. He must be a private figure. We defend the freedom of religion.
"Yes, it's also the freedom of speech, but it's the freedom of religion. Religion should not be a political argument."
Biard had been asked to respond to comments by Pope Francis, who condemned any killing in God's name, while also saying there are limits to freedom of speech and other people's religion could not be insulted or mocked.