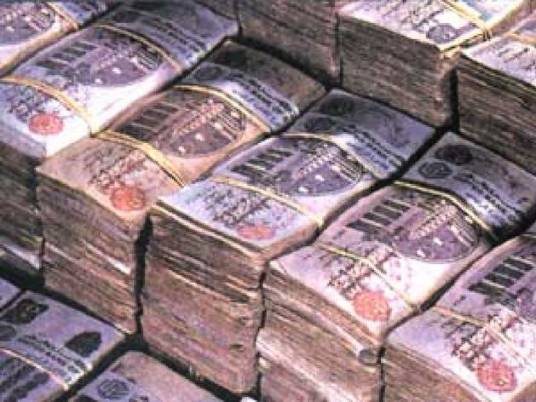 Economists have said that the US$8 billion Egypt will receive in loans from Saudi Arabia and the United Arab Emirates will raise foreign currency reserves to US$20 billion, and eliminate the black market for the US dollar, the value of which has increased by 25 percent since 30 December of last year.
Economist Passant Fahmy says that the loans will not bring the dollar exchange rate down anytime soon, but it will stabilize the market. "A weak Egyptian pound can translate to a competitive economy," she said.
"The government would be able to cover the needs of commodity imports," she added. "The loans will reduce the US$14 billion funding gap that previous governments suffered from."
For his part, Ahmed Shawky, credit manager of the Arab African International Bank, said commodity imports would be covered for 3 to 6 months. "And our international credit rating will rise," he added.
"The central bank succeeded in reducing the difference in the dollar exchange rate on the official and the black market by LE0.20," he said. "The black market will soon vanish completely."
Mohammad al-Abyad of the Union of Chambers of Commerce said that the loans would not significantly affect the dollar exchange rate. "That depends on the amount of dollars supplied by the banks and the demand for it," he said. "Individuals may not sell for fear of decreasing exchange rates."
His colleague Bilal Khalil expected the dollar to fall to a value of less than seven pounds if the growth rate increases.
Edited translation from Al-Masry Al-Youm