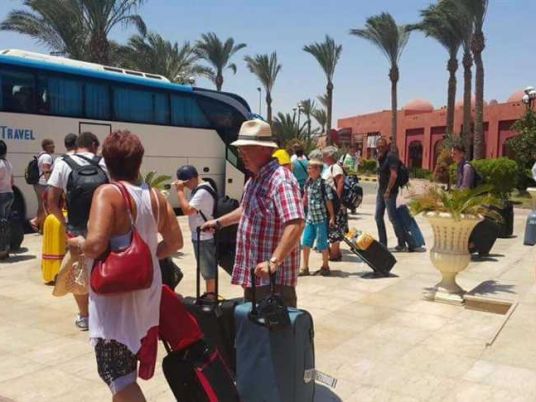 British airline easyJet, one of the world's largest low-cost carriers, has launched two flights landing in Marsa Alam, one from Naples and the other from Milan, to operate on a weekly basis.
Aser Hamdy, chairman of a tourism company in Marsa Alam, said organizing low-cost flights detached from tour operators is a break from the monopoly of large companies that has forced tourists to book flights and make reservations at hotels associated with the companies.
Launching similar low-cost flights will allow tourists to book flights and hotels at prices suiting them.
Adel Rady, president of Marsa Alam Investors Association, said that these trips will increase tourism flow from the Italian market and contribute to returning Italian tourism to its previous rates.
According to statistical data from Marsa Alam Airport, the number of tourists visiting the city during the month of April increased by 33 percent compared to the same period last year.
German tourists ranked first at 32.4 percent and Italy ranked second at 28 percent of incoming tourism to Marsa Alam.
German tourists in April increased by 46 percent compared to the same month last year. Italian tourism during April increased by about 85 percent compared to the same month of 2018.
The number of Italian tourists coming to Egypt is expected to increase due to a promotion campaign launched by the Ministry of Tourism on Italian television.