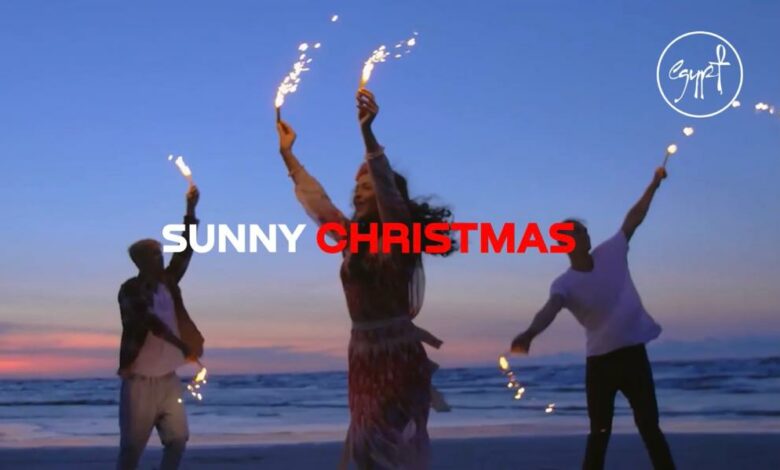 Under the title Sunny Christmas, the Ministry of Tourism and Antiquities, represented by the Egyptian Tourism Promotion Authority.
The Launching of the e-campaign on various social media platforms to promote the Egyptian tourist destination for the winter season 2022 in Egypt has attracted a number of countries, namely UK, Germany, Ukraine, Italy, France, Russia, and the US, the Ministry of Tourism and Antiquities announced in a statement.
The launch of this campaign coincides with the celebrations of New Year's and Christmas, to increase tourist flow from these markets. The campaign was also directed to activate domestic tourism and encourage Egyptians to spend the New Year's and Christmas holidays in Egyptian resorts, Amr al-Kady, CEO of the Egyptian Tourism Promotion Authority, explained.
Through a short film and illustrated propaganda content, the campaign sheds light on the tourist, archaeological and natural elements that Egyptian tourist destinations enjoy, such as the bright sun, warm atmosphere, stunning scenery, ancient Egyptian historical places, strong tourist structure, and diverse tourist patterns and activities, in addition to the festive atmosphere, familiarity and joy, he added.
The campaign also promotes the integrates tourism products adopted by Egypt to integrate beach tourism with cultural tourism.
The campaign was launched on the websites and social media platforms that are most prevalent in these countries, including Facebook, YouTube, Instagram, Snapchat, tiktok, and VK out of the ministry's keenness to use modern promotional means.
In light of the increasing number of Internet users around the world, and the ability to measure the degree of effectiveness and feasibility of these campaigns through interaction numbers on social media platforms, Assistant Minister of Tourism and Antiquities Lamia Kamel said.
The campaign includes using social media content (photos – videos – written content) being an essential part of the ministry's marketing plan, Director General of Planning and Follow-up and Head of the International Campaign at the Egyptian Tourism Promotion Authority Suzan Mostafa said, pointing out that social media pages are an essential part for sharing content and inspiring travelers to discover Egypt.