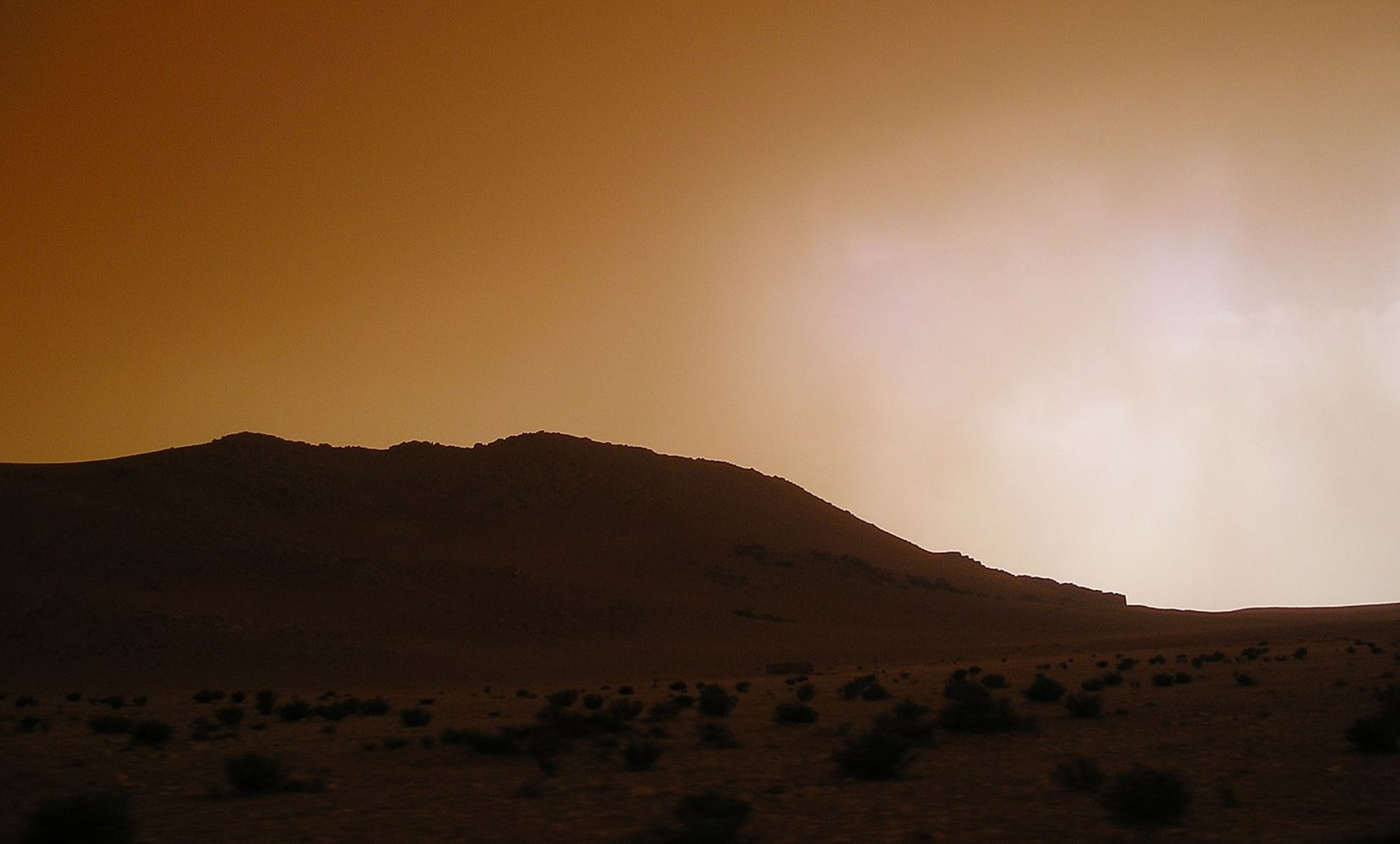 New Valley governorate, on Sunday, was hit by dust storms that affected several highways, and hindered visibility in the governorate's western and southern parts.
The New Valley Traffic Department instructed drivers and motorists to be vigilant, and not to exceed speed limits on highways, especially with the increasing dust storms.
Meteorological experts have warned of continued instability in the weather, which began on Saturday for 3 days, with temperatures rising by 4 to 6 degrees on Saturday and Sunday, and active sand and dust winds.
Meanwhile in Aswan, the northern areas of the governorate were hit by thundershowers on Sunday, which led to a power outage in some areas of Edfu city.
The Aswan operations room reported that the rains in the city did not disrupt work, including schools, where normal work continued.
The Aswan governorate reported that it had completed its preparations to address the consequences of any "potential" floods or heavy rains during the coming period.
Meteorological experts has warned against further rainfall in the next few hours, in light of the accumulation of clouds, which covered large parts of Edfu City.
The Egyptian Meteorological Authority has warned against unstable weather, and rainfall in the southeastern Egypt, especially the Red Sea and Aswan governorates.