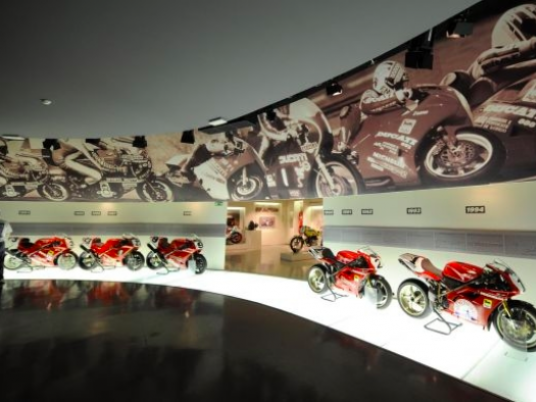 Located within the motorcycle company's current production facility in Bologna, Italy, the museum tracks the marque's history from its humble origins in 1926 to the present day.
The venue may just cover 850sqm and attract 40,000 international visitors each year, but the Ducati Museum has managed to win the highest TripAdvisor award for the fourth year in succession.
Inaugurated in 1998, the museum's permanent collection is now also alive and well in the digital world and can be toured virtually via Google Maps.
In 2012, the Italian government's ministry of cultural heritage and activates formally recognised the museum along with Ducati's archives as having outstanding historical and cultural importance and both are now listed.