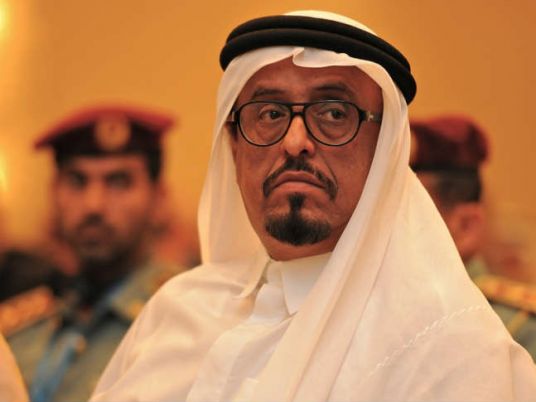 Dahi Khalfan, the deputy president of Dubai Police, called on Tuesday for the reshaping of the state of Israel to unifty the Israeli and Palestinian populations on equal terms, rather than creating a separate Palestinian state.
In his comments on Twitter, Khalfan, who is known for making controversial statements, said that a re-shaped Israeli state that incorporates Palestinians as full-blown citizens could join the Arab League.
"We should not deal with Jews as enemies. We have to deal with them as cousins with who we just vie for ruling a piece of land," Khalfan wrote.
"I suggest not to establish a Palestinian state, but rather merge Palestinians and Jews under the state of Israel which would join the [Arab] League. After 70 years, Arabs are expected to make up 70 percent of [Israel's] population," he added.
Khalfan continued: "Thus, we will always live peacefully with Jews. Because the establishment of a Palestinian state run by Arabs will just be a failing state added to the rest of many failing states in the Arab world."
"Arabs and Jews will live as partners under a successful state led by Jews. After 70 years they will be a majority and they will have learned from Jews … and rule," Khalfan mentioned in a series of controversial tweets.
"The idea of merging with Jews is most splendid. If Arabs and Jews unite…, they will be the power of God on earth. The the power of money, the power of the minds, and manpower. Humanity will prosper and be happy… Jews are the backbone of economy in the world today."
"Oh Arabs, you will not stop Israel and it will not recognize you unless you insist on becoming part of it… Convergence solves all problems. Why don't we unite with Israel against the enemies of the Middle East," he added.
Khalfan responded to a comment on his tweets inquiring about his close relations with the Israeli Prime Minister Benjamin Netanyahu saying: "We are cousins. But I am a security man, he is a terrorist."
Khalfan is known for his controversial statements criticizing Palestine. His recent tweets were made after 17 Yemeni Jews were transferred in a confidential mission from Yemen to Israel.
Khalfan has also attacked Hamas movement leader Khaled Meshaal, saying he is more dangerous to the security of Palestinians than Netenyahu because under Meshaal unity cannot be achieved between Palestinian factions.
Edited translation from Al-Masry Al-Youm