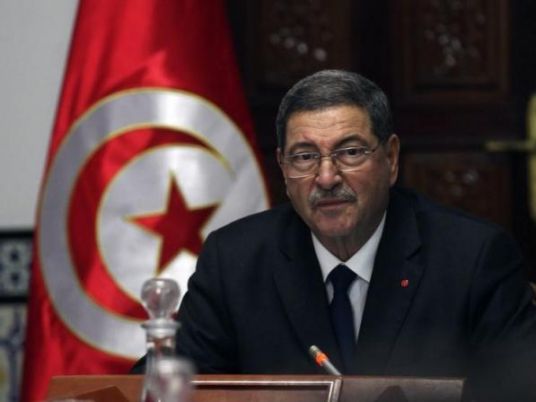 Tunisian political parties and unions have criticized a draft security law draft, saying it could harm freedom of expression and other rights in Tunisia four years after an uprising that ushered in democracy.
Prime Minister Habib Essid last week sent parliament a new bill said to be aimed at protecting the police and armed forces. It follows an attack last month by Islamist militants on Tunisia's Bardo Museum in which 21 foreign tourists were killed.
The draft law sets out five years in prison for insulting the morale of the security forces and two years for anyone who publishes information on operations. Publication of any security documents can lead to a sentence of up to 10 years in prison.
The journalists' union rejected the bill, describing it as hostile to freedom of expression.
"This law establishes a police state and dictatorship, we cannot accept this scandal" Journalist Union President Neji Bghouri said in a statement.
Security unions also criticized it, saying it would widen the gap between citizens and security forces.
Tunisia has had a successful transition to democracy since its Arab Spring uprising in 2011 and unlike other countries, including neighboring Libya, has avoided large-scale violence or civil war.
It has held free elections and brought in a new constitution, with secular and Islamist politicians seeking a compromise on many issues.
But it has also struggled to define the role of Islam in politics, especially with the rise of ultra-conservative Islamist and Salafist groups who emerged with the new freedoms.
"This law does not hurt the freedom of expression and of the press and only aims to enhance the protection of the security forces," said Rafik Chelli, a senior interior ministry official.
But officials in the secular Popular Front and Ennahda Islamist parties demanded the bill be withdrawn immediately.
"The law is a window to return the state police and we categorically reject it", Popular Front leader Hamma Hammami said.