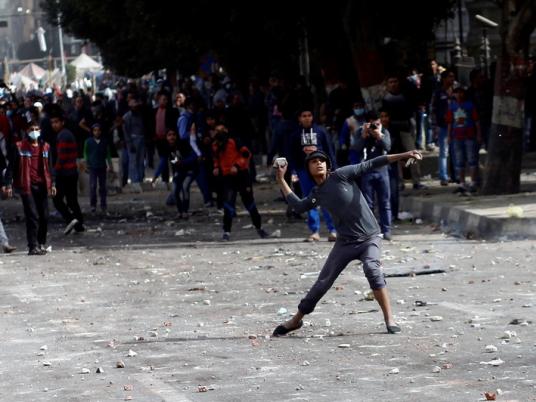 The Justice Ministry has completed a draft law regulating the right to demonstration. The draft stipulates that the Interior Ministry should be notified of the date of a demonstration five days in advance.
It also would grant the police the right to use force — not just shoot warning shots of birdshot in the air — and prohibit demonstrations in the vicinity of the presidential palaces, police stations, ministries and military institutions.
Article 9 of the draft gives the interior minister or the security director the right to reject or postpone a demonstration, or move it to another place, should there be substantial ground for that. In that case, they file a request with an ad hoc judge to implement their decision.
The draft also prohibits protesters from wearing masks or demonstrating in residential areas after 11 pm, and penalizes violators with a fine of no less than LE20,000 and no more than LE50,000.
The draft is to be put forward to a community dialogue.
"The draft aims to preserve the right to demonstration and at the same time protect public property," said Justice Minister Ahmed Mekky.
Mekky announced on 3 January that new articles would be added to the draft law on the right to protest, which is currently up for discussion in the Shura Council.
While the provisions are still being ironed out before the law is put up for discussion Thursday, many of the 26 articles drafted so far have been criticized by human rights experts and labor groups.
Edited translation from Al-Masry Al-Youm