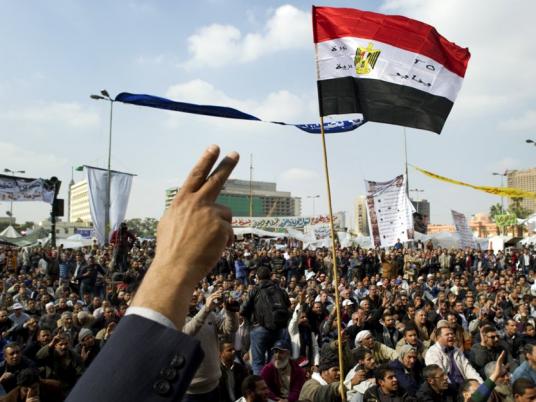 Dozens of people whose relatives died in the 25 January uprising demonstrated in front of the Alexandria Criminal Court Tuesday to protest the postponement of trials for suspects accused of injuring and killing protesters.
State-run news agency MENA said the demonstrators also condemned the postponement of the trial for the security officers accused of torturing a Salafi man, Sayed Bilal, to death, and the ongoing clashes between protesters and military and police forces in downtown Cairo.
On Monday evening, the criminal court decided to postpone the trials for Bilal and those accused of killing protesters to 23 February and 20 March, respectively.
Both trials were supposed to take place Tuesday.
The court justified its decision by saying security forces in charge of protecting the court are busy with securing the second round of the parliamentary polls.
Protesters raised banners demanding the end of transitional period and handover of power to an elected civilian authority. They also condemned violence by police against protesters.
Security didn't take measures to secure the court, fearing clashes between security and protesters. No armed forces or military police were present outside the court.
Translated from Al-Masry Al-Youm