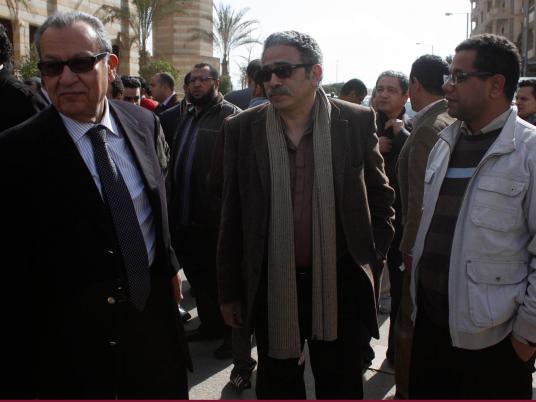 Dozens of April 6 Youth Movement members and residents of the Upper Egyptian city of Dayrout in Assiut Governorate gathered before the city's police station to protest a policeman who assaulted a citizen by beating him.
Verbal disputes and clashes took place among the policeman and the movement members. Protesters denounced what they described as a violation of citizens' dignity and a return to police behavior under the former regime
The movement's general coordinator in Dayrout, Waleed Zakareya, said that the citizen's family said he was arrested at a coffeeshop with no clear reason.
"When we went to the police station to protest the beating of a citizen, we were clearly threatened to be shot by a police officers if we don't leave."
Translated from Al-Masry Al-Youm