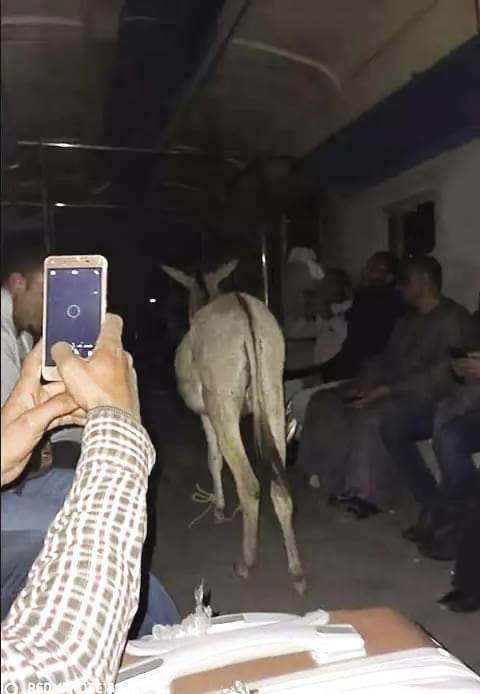 The National Railways Authority of Egypt has suspended officials of train No. 748 coming from Nag Hammadi to Luxor from work until the completion of investigations into the reasons why a donkey was allowed onto a train.

A photo of a donkey inside the train went viral on social media on Sunday, prompting authorities to investigate the incident.
The incident began when a citizen named S. M, a resident in the village of al-Maris in Luxor Governorate, boarded the train accompanied by his donkey. The train employees asked him to leave but S.M refused, threatening to throw himself from the train if they forced him out.
After the train arrived in Luxor, an official claim was filed with the incident and the owner of the donkey paid an LE500 fine.
Edited translation from Al-Masry Al-Youm