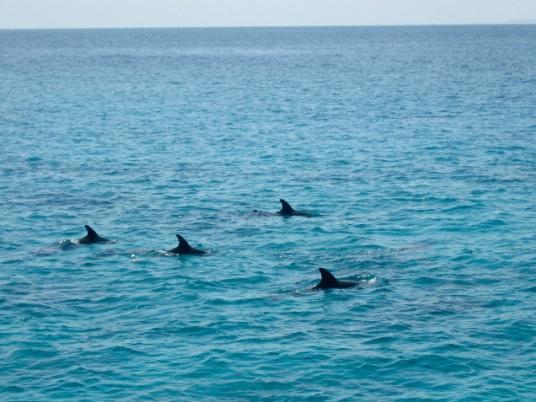 A dolphin was found dead on coast of Abu Galum protectorate, located in the gulf of Aqaba. Weighing about 1 ton and reaching 5 feet in length, the Environment Ministry dubbed it one of the biggest dolphins in the world and compared its size to the Killer Whale, or Orca.
The administration for South Sinai protectorates provided support to the Abu Galum team with the help of the local community there. Sheikh Salama Masmah, head of al-Hayawat tribe, provided safe transportation to take the dead dolphin to where it will be buried in the protectorate.
The protectorate, headed by Ahmed al-Sadeq, took the necessary samples needed for studies. Its skeleton will be taken to an Egyptian museum for scientific research purposes.
Edited translation from Al-Masry Al-Youm