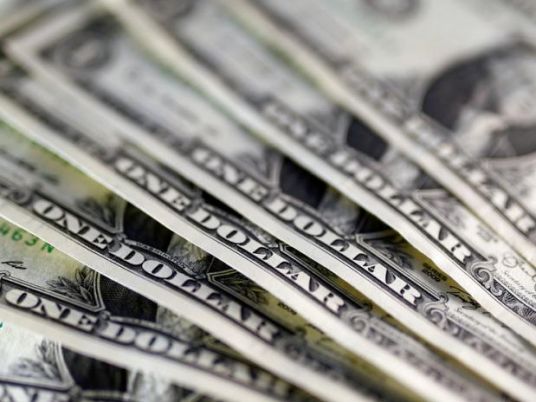 The dollar edged higher on Friday as an overnight spike in US Treasury bond yields prompted some investors to buy the greenback after some recent heavy selling.
But the greenback was set for its biggest weekly drop in four weeks as investors were disappointed that a landmark US. tax bill may be delayed until 2019.
"I don't think the markets were very hopeful on the passage of the US tax bill this week to begin with so the indifferent reaction from markets was very much expected," said Lutz Karpowitz, an FX strategist at Commerzbank in Frankfurt.
Against a broad trade-weighted basket of currencies, the dollar edged 0.2 percent higher but was set for its biggest weekly loss until the week ending Oct. 15.
The Senate Republicans' bill to rewrite the tax code differed from their House counterparts' plan. Like the House version, the Senate's proposal would cut the corporate tax rate to 20 percent from 35 percent, but the Senate plan would delay implementation until 2019.
Markets were stuck in recent ranges. Ten-year US yields remain trapped in a 10 basis point range they have traded in all this month while realised volatility for EUR/USD on a bi-weekly basis is heading towards its lowest levels since late 2014.
Ten-year US yields rose four basis points on Friday to 2.38 percent but remained some way from a seven-month high of 2.48 percent hit on Oct. 27.
The delay in the US tax bill prompted Morgan Stanley strategists to reiterate their bearish US dollar call as the delay will "keep US investment spending lower for longer allowing USD investment flows to find their way out of the US".
The dollar was flat at 113.53 against the Japanese yen, down 0.6 percent for the week and well below its eight-month high of 114.737 logged on Monday.
"The overnight move focussed on the tax situation in the US and the seeming delay that is going to occur," for the corporate tax cut, said Bart Wakabayashi, branch manager for State Street Bank and Trust in Tokyo.
"Tax reform is going to remain centre-stage."
Both plans call for a tax on $2.6 trillion in foreign profits held offshore by U.S. multinationals. The Senate wants that tax to be 12 percent for cash and liquid assets, and 5 percent for non-liquid assets. The House amended its bill on Thursday, going to 14 percent and 7 percent, respectively.
The euro was flat on the day at $1.1639 <EUR=EBS., 0.3 percent higher for the week and holding above a 3-1/2-month low of $1.1553 plumbed on Tuesday.