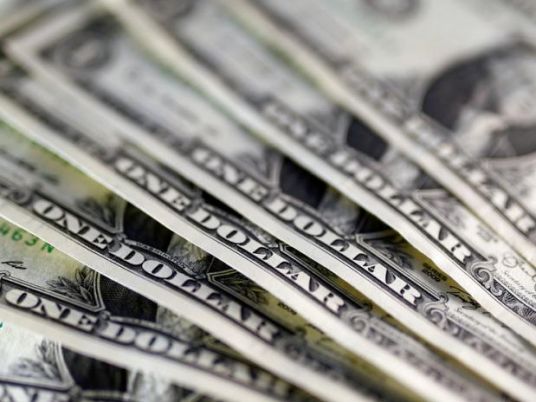 The US dollar gained against the euro on Tuesday after greater risk appetite hurt demand for the shared currency and new pressure from short sellers likely weighed, while the Russian ruble recovered on higher oil prices.
Investors sought riskier assets, including stocks and emerging market currencies, after a recovery in oil prices boosted sentiment. The greater risk appetite hurt the euro, which traders view as a safer funding currency, given its low yield.
"We've had a turnaround in risk appetite today," said Greg Anderson, global head of FX strategy at BMO Capital Markets in New York. "Euro longs are getting squeezed out of the market."
The euro hit US$1.09090, its lowest since December 24. The US dollar index, which measures the greenback against a basket of six major rivals, rose to 98.371 from a nearly two-week low early Tuesday of 97.799.
Traders may have also reinitiated short bets against the euro, said Sebastien Galy, currency strategist at Deutsche Bank in New York.
Traders who had reversed short bets after the European Central Bank's smaller-than-expected stimulus move early this month may have begun shorting the currency again, Galy said, given the likelihood that higher rates in the United States will continue to boost the dollar.
"It may well be that some investors have started putting back some (euro) short bets on," Galy said. "People are expecting yields to be appealing in the United States, and that drives demand for dollar cash."
In their latest projections earlier this month, Federal Reserve policymakers indicated they expected four rate hikes next year.
The greater risk appetite led the dollar to slip against emerging market currencies such as the Mexican peso and Brazilian real. The dollar hit a nearly one-week low against the Mexican peso of 17.15 pesos, and reached a more than two-week low against the real of 3.8387 reais.
The dollar slipped against the Russian ruble after hitting a more than one-year high against the currency of 72.84 rubles. The ruble rebounded on the gains in oil prices since Russia is an exporter of the commodity. Brent crude rose nearly 3 percent.
The euro was down 0.26 percent against the dollar at US$1.09370. The dollar was mostly flat against the yen at 120.420 yen.
On Wall Street, the benchmark S&P 500 stock index jumped nearly 1 percent.