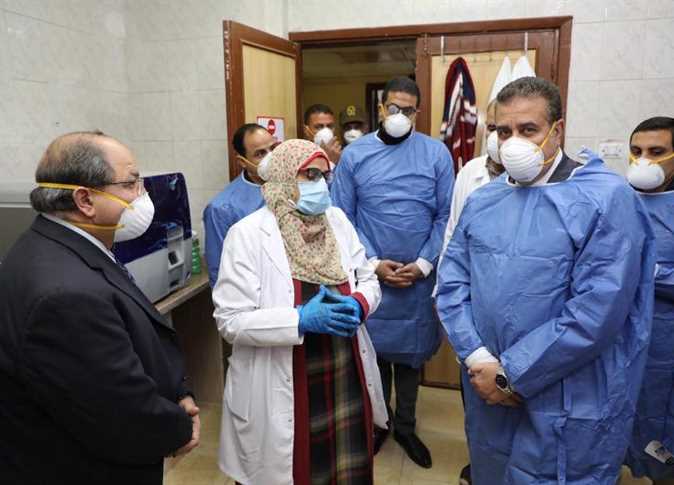 The Doctors Syndicate's secretary general Ihab al-Taher said Saturday that the syndicate received several complaints from doctors during the first days of Egypt's curfew regarding police restricting their movements to hospitals and medical centers.
"We hope that these complaints will be completely stopped so that doctors can provide medical services in these difficult times that Egypt and the world is going through," Taher told Al-Masry Al-Youm.
The complaints have lessened after the syndicate sent a letter on Thursday urging Interior Minister Mahmoud Tawfik to ease the curfew from applying to doctors.
"Most of the checkpoints now understand the nature of the doctors' work, but in some places the doctor is prevented from crossing or asked to leave their car and go on foot," Taher said.
He expected these practices to end soon.
"Work in hospitals and medical centers continues 24 hours a day to provide medical services to citizens and take measures to combat the coronavirus. Therefore, Article Thirteen of the Prime Minister's decision excludes doctors, as well as all hospital and medical center workers, from the curfew," the letter said.
Egypt's government imposed on Wednesday a two-week nationwide curfew from seven pm until six am and extended school closures an additional two weeks to fight the spread of coronavirus.
Doctors, healthcare and emergency services workers, journalists, and media workers, are exempt from the curfew.
Shops are now closed from five pm until six am during the week, while all stores will be subjected to a complete shutdown on Fridays and Saturdays. All means of public and private transportation are suspended during curfew hours.
The closure decisions do not include bakeries, pharmacies, grocery stores or supermarkets outside shopping centers, and restaurants are limited to home delivery only.
Egypt's government initially shut down schools and universities on March 15 and has suspended flights from March 19 until March 31. And now it is extended for further two weeks.
Authorities suspended Friday prayers and congregational prayers in mosques nationwide on March 21 and churches were closed across the country as well.
Egypt announced on Friday 41 new coronavirus cases and six additional deaths, bringing the total number of cases confirmed so far in the country to 536.
Thirty people have died from the virus in Egypt, as well as two senior military officers.
There have been over 600,000 confirmed cases of coronavirus worldwide and upwards of 27,400 deaths.
Edited translation from Al-Masry Al-Youm