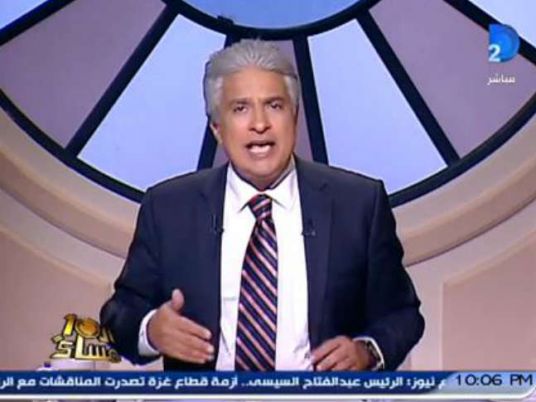 Egyptian doctor Sherif Abbas, who is being investigated over the death of journalist Wael al-Ibrashy, has denied any wrong doing that led to Ibrashy's death.
Abbas revealed the details of accusations brought against him about causing the death of Ibrashy, saying: "I excuse his family and his wife, because she is not a doctor, and someone convinced her that there was a medical error, which it is not true."
"There has been no medical error since the beginning of journalist Wael al-Ibrashy's [treatment] journey with the novel coronavirus, so I seek to expedite the investigation to prove this," he continued.
"I have evidence to prove my words."
All medicines that Ibrashy has taken are circulated in the pharmacies of the Ministry of Health, and are part of the protocol stipulated by the Ministry of Health and Population to treat coronavirus, he stressed.
The journey of treating Ibrashy began through a friend after he was suspected of coronavirus, he said.
"I visited him at his house, and I did not find anyone the second time I visited him as his wife was outside Egypt, and the house keepers had left because of fear of coronavirus. I brought a nurse to serve him in his home, because he was afraid to go to the hospital," Abbas said.
Ibrashy's wife revealed that her late husband had been subjected to a medical error at the hands of a doctor that led to his death, after which the journalist doctor Khaled Montaser published on his personal Facebook page, saying: Wael al-Ibrashy was killed by the doctor, in a full-fledged crime."
Abbas said he filed a claim against Monstaser over his statement.
The Doctors Syndicate began investigating Abbas in a session outside its headquarters, to determine the details of the incident, against the background of the late's wife.