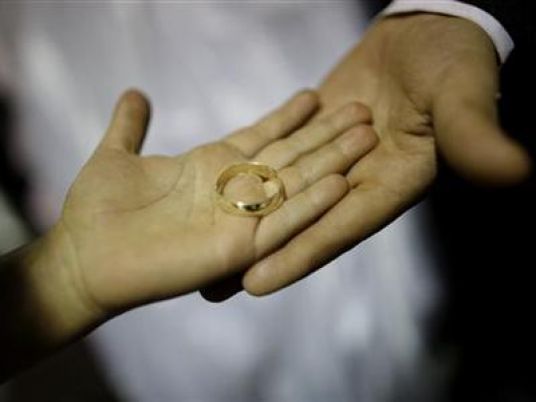 At least 52 percent of Egyptian women who file for divorce through a 'Khulaa' lawsuit – an Islamic procedure in which a woman can divorce her husband by returning the dowry – do so due to their husband's mockery of their physical appearance and body shape, according to a report released by family courts in Egypt.
The offices of marriage disputes settlement at family courts analyzed random samples of wives' complaints, from high and working-class couples across several Cairo districts, including Heliopolis, Nasr City, 6th October City, Imbaba, and Zanariri.
The analysis found that approximately 560 women have filed for Khulaa cases in 2018 after being subjected to violence carried out by their spouses. The women reported that they had resorted to human rights centers for support, and filed a police record to report the case, saying that they want to "escape the hell of married life."
The report moreover shed light on other causes of divorce suits filed this year, including severe cases of verbal-abuse which led to physical abuse and injuries that required more than 21 days of recovery from the victims. The divorce lawsuits in Imbaba, Heliopolis, and Zanariri family courts hiked up to 870 cases.
In 2015, the Egypt Demographic and Health Survey revealed that 30 percent of married women in Egypt have been subjected to spousal violence.
The Egyptian Parliament is considering a discussion of a domestic abuse draft bill presented by the National Council for Women that enforces punitive sanctions – reaching up to a one year prison sentence – for fathers, brothers, and husbands who are proven guilty of physically or verbally assaulting women in their family.
Elsewhere, alimony and child custody lawsuits represented only 2 percent of the total number of marital complaints, caused by the spouse's refusal to pay money due to his second marriage.
Meanwhile, from men, approximately 400 husband filled complains against wives who 'deceived' them and took away their marital houses and furniture.