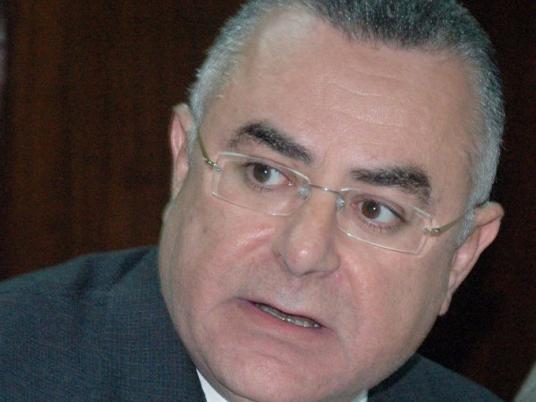 Central Bank Governor Hisham Ramez has expressed deep regret that the Committee of 50 has not consulted the Central Bank of Egypt or any other banks on changes to the banking sector in the new constitution.
"The banking sector was and still is the safety valve for the economy," Ramez said. "It saved the economy from the global financial crisis in 2008 and the negative consequences of the 25 January revolution."
Ramez stressed concern about particular changes that he says could put the institution in jeopardy. "The new constitution would allow a parliamentary majority to dismiss the governor of the central bank," he said. "This would eliminate the bank's independence, one that is observed in all countries of the world."
Ramez fears adding this provision could open up the central bank to be swayed by waves populism and changing political trends, instead of what's best for the economy. "The central bank governor should not be a follower of any ruling party that wins majority seats in parliament," he said.
In related news, Reuters reported Ramez had criticized the International Monetary Fund (IMF) in a television interview for the way it handled negotiations of a US$4.8 billion loan to Egypt, although IMF Director Christine Lagarde said earlier this month that the fund is willing to help Egypt restore economic stability.
Egypt received aid pledges from Kuwait, Saudi Arabia and the United Arab Emirates which would help avert a problem with the balance of payments and fuel shortages that have caused popular anger against Morsy.
Egypt's foreign reserves have begun to recover, backed by the billions that came from the Gulf allies, after they had plunged to critical levels in the months leading up to the ouster of Morsy.
Ramez said foreign reserves stand at US$18.9 billion, an increase of US$190 million from last month.
Egypt spent about US$20 billion from its reserves, borrowed billions from abroad and deferred payments for oil companies to support its currency, all since the uprising of 2011 that overthrew President Hosni Mubarak.
Edited translation from Al-Masry Al-Youm