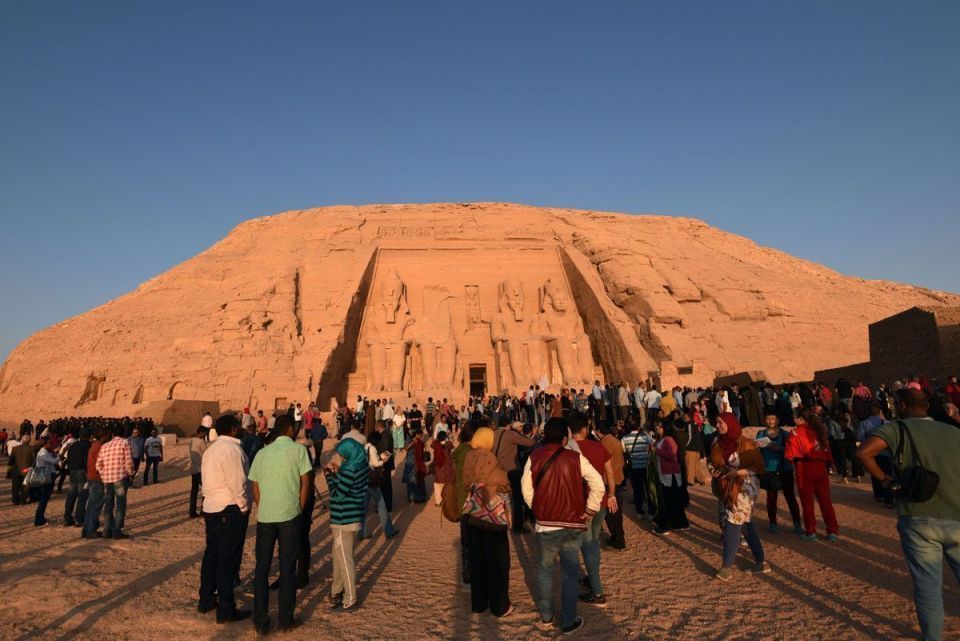 Egypt's Department of Cultural Relations and Ministry of Tourism have continued discounted rates for the annual permit for Egyptians to visit all of Egypt's museums and archaeological sites.
The pass will continue to be sold to adults for LE400, university students for LE125 pounds, and students of public, private, and international schools for just LE50.
The permit's holder will be allowed to visit all museums and archaeological sites except the tombs of King Seti I, King Tutankhamun, King Ramses VI in the Valley of the Kings, Queen Nefertari in the Valley of the Queens on the western mainland of Luxor, the inside of the Pyramids of Giza, the National Museum of Egyptian Civilization, and the Grand Egyptian Museum.
Permits can be purchased from the Department of Cultural Relations at the Headquarters of the Ministry of Tourism and Antiquities in Zamalek at 3 Al-Adil Abu Bakr Street.