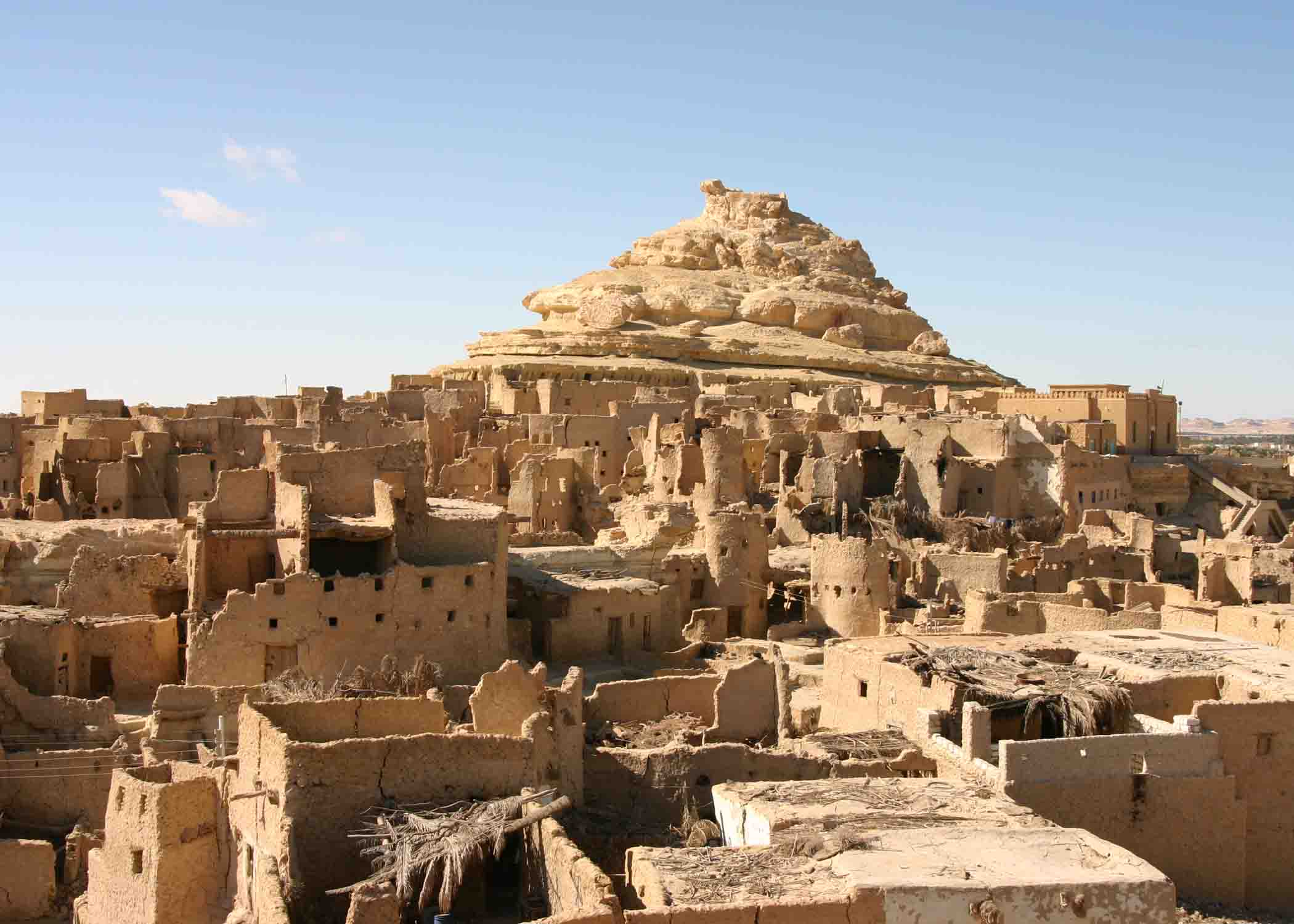 Siwa Oasis is not one of those places you hop in your car to go to last minute, but if you decide to go, it's definitely worth the long drive. Siwa is a desert oasis in the Western Desert of Egypt, located approximately 750km from Cairo and about 300km south of Marsa Matruh. There is no commercial airport in Siwa, only a military airport, which has protected it from turning into a popular holiday spot. Instead, it is a place that attracts unique travelers who are less concerned with convenience than with seeing something new.
To say that Siwa is a little piece of heaven would be an understatement. The people, nature and the energy of the place all make visiting a magical experience.
There are different kinds of accommodation to choose from but if you prefer 5 star hotels, this is not the place for you. Instead, there are some gorgeous boutique hotels that are affordable, clean and feature interesting and tasty restaurants. Shali Lodge and Al-Babenshal are at the top of the list. The staff of these hotels go out of their way, without treading on your toes, to make sure that your stay is as comfortable and enjoyable as possible. If you decide to stay in one of them, it's best to book in advance because they are both very popular and rather small. On the other hand, if you're the type of traveler who is looking to be pampered, then Adrere Amellal is your best option. This luxurious ecolodge is located 15km outside town, on the other side of Siwa Lake. Your stay here will be unlike anything you've ever experienced, and worth every penny.
With an abundance of natural beauty, Siwa offers many outdoor activities. The Great Sand Sea's white, sandy dunes are some of the best slopes for sand boarding in the Western Desert. Bir Wahed is another popular destination — it's a hot sulfurous spring the size of a jacuzzi at the edge of the Great Sand Sea. The water from Bir Wahed flows into a beautiful garden. You can take a few steps from the dunes to cool off in a lake in the middle of the desert. It's like being in "the spa of nature."
There are numerous fresh water springs around Siwa, the most popular being Cleopatra's Spring, also known as Spring of Juba. Another favorite swimming spot is Fatna's Island, which is located on the salt lake, Birket Siwa, in the midst of lush palm trees. This is a great place to watch the sunset. After a day of swimming, it is advisable not to wear swimsuits into town so as not to offend the local community.
Siwa also boasts many cultural and historical sites. Shali Fortress, in the heart of town, is the best place to get a view of the whole oasis. The fortress was built by the Siwans in the 12th century for protection against raids by Bedouin tribes.
The Temple of the Oracle is a must-see, as it is one of the most revered oracles on the Mediterranean. According to local folklore, when Alexander the Great first arrived in Egypt, he visited this oracle to ask if he was the son of Zeus. The answer was whispered into his ear and never revealed.
Another interesting site is the Mountain of the Dead, also known as Gabal al-Mawta, where tombs from the Greek and Roman periods cover practically every inch of land.
Getting around Siwa is quite easy. Rather than taxis, donkey carts are a common and convenient mode of transportation in the oasis. The locals are very friendly and often willing to act as personal guides. For the more active and independent traveler, there are bicycles you can rent for the day.
Siwa is a great place to go wandering; it's very different from what a city dweller is accustomed to, and there's always something new to see. To enjoy the full experience, it is advisable that you spend a minimum of four nights there.