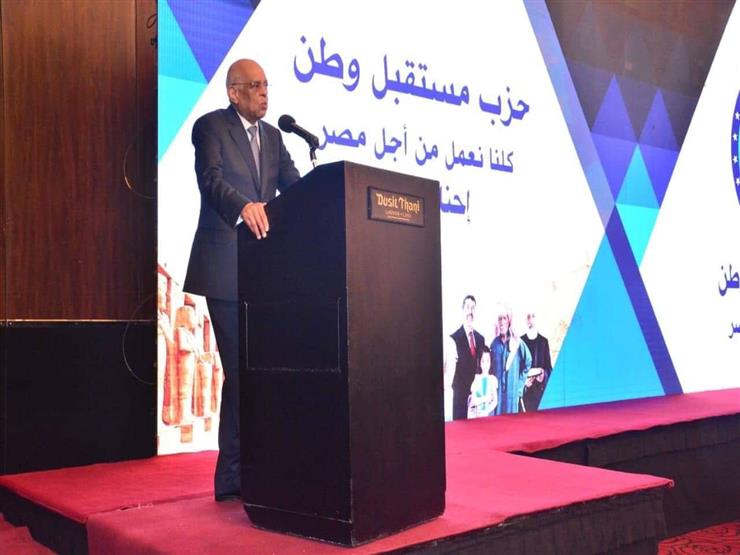 Egypt's Parliamentarian Speaker Ali Abdel Aal said during the Iftar ceremony organized by the Mostaqbal Watan Party on Saturday in Cairo that his disagreements with the party have ended, pointing out the party's participation in the Support Egypt Coalition and praising the role of the party in drafting laws and constitutional amendments.
The dispute between Speaker of the House of Representatives Ali Abdel Aal and the Mostaqbal Watan Party, who hold a parliamentary majority, had escalated after the party denounced an earlier statement from Abdel Aal.
Abdel Aal's statement said that he rejected the existence of "lobbies" inside the parliament with the aim of influencing MPs or directing them to reject certain articles in the constitution. The speaker clarified that members of House of Representatives worked as brothers and managed to enact many laws in this difficult period of Egypt's history.
He added that the House of Representatives issued set of laws that contributed at consolidating the pillars of the state, noting that political opponents inside and outside Egypt were astonished at the House of Representatives' high level of work.
Abdel Aal expressed that he felt love and affection towards members of House of Representatives, even despite the hardships he received in his tenure as Parliament head.
The speaker also excused the weak performance from 70 percent of the members of House of Representatives, as they were exercising parliamentarian work for first time.
He also said that he was utilizing his legal experience in favor of Egypt and stressed that the Egyptian parliament had a long, ancient history.
Edited translation from Al-Masry Al-Youm