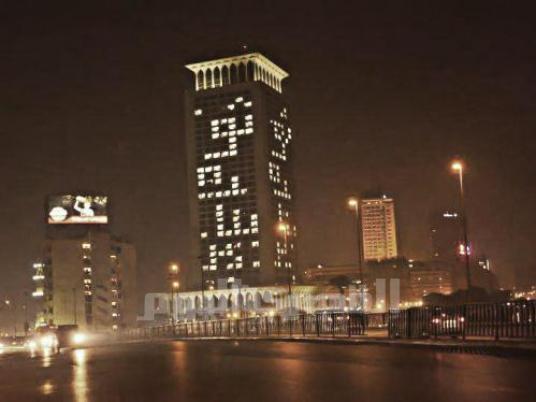 Lights within the rooms of the 34-story building of the Foreign Ministry on Tuesday were switched on to form the words "January revolution." The initiative was started by young diplomats in preparation for a nationwide celebration marking the revolution's anniversary, which is to take place on Wednesday.
Foreign Ministry spokesperson Amr Roshdy, said the initiative was approved by a minister, who then issued orders to put it into effect.
Egyptian diplomats want to send the message that they are part and parcel of the Egyptian people, Roshdy added.
In November, 245 diplomats demanded that the military council hand over power by mid-2012 in a statement. The statement also demanded a stop to systematic attacks on protesters and justice against those responsible for killing or injuring civilians.
Translated from Al-Masry Al-Youm