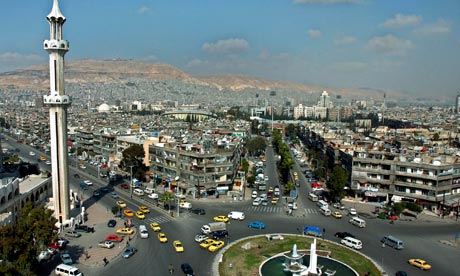 The Egyptian Embassy in Syria is still operating from Damascus, and the idea of it relocating to Beirut has not been discussed, a diplomatic source at the embassy said, denying recent news reports.
News outlets had reported that Egyptian diplomats had left Damascus and possibly would work from Beirut instead, due to poor security conditions in Syria amid strife that has continued in the country since protests against President Bashar al-Assad started two years ago.
The Egyptian diplomatic mission in Damascus works from a hotel in Syria, as do United Nations officials and the joint UN-Arab League envoy, Lakhdar Brahimi, for security reasons — particularly after an attack occurred next to the embassy in December.
The Egyptian charge d'affaires in Syria, Alaa Abdel Aziz, is in Cairo "on vacation," the diplomatic source said. There has not yet been a formal decision on his return to Egypt.
About 70,000 people have died in the turmoil in Syria, according to the UN.
Edited translation from DPA