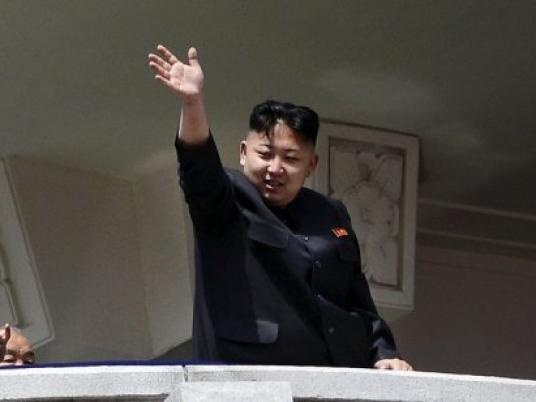 SEOUL — Impoverished North Korea rejected South Korea's offer of emergency food and medicines to help recover from devastating summer floods, two days after accepting what would have been the first shipment of government aid from Seoul in two years.
Wealthy South Korea said last week in an unusually grim assessment of the North's grain harvest that crop production for the year probably dropped more than 10 percent due to flooding and a drought.
North Korea rejected help from the South, saying, "That type of support is not needed," an official at the South Korean Unification Ministry said on Tuesday.
North Korea has a record of flip-flopping on international agreements, especially on deals reached in so-called six-party talks to halt its nuclear weapons program.
The South's offer came after the UN World Food Program said last month it would send a first batch of emergency food aid to North Korea.
After the initial offer to provide aid made on Monday through the Red Cross, South Korea had said it was willing to send an initial shipment of ship flour, instant noodles and medicine.
Past discussions have been fraught with complications, highlighting the sensitive nature of the rivals' ties in recent years. The two sides remain technically at war after their 1950-53 civil conflict ended in a truce, not a treaty.
South Korea's offer of help last year was pulled when the North asked for building materials and equipment instead of food and medicine worth nearly US$5 million as offered.
Since the death of the North's hardline ruler, Kim Jong-il, last December, the country's new leadership under his youngest son, Kim Jong-un, has increased its verbal attacks against the South, and relations have gone back into deep freeze.
North Korea, which has been accused of channeling much of its scarce resources to running its military and its arms program, has trouble feeding its population of 24 million even in years of good harvest.
Conservative South Korean President Lee Myung-bak ended a decade of lucrative large-scale aid to the North when he came to office in 2008 demanding Pyongyang stop its nuclear arms program and initiate economic reforms first.
Until the flooding this summer, Lee's government has played down the North's food needs, saying the North Korean regime may be exaggerating conditions to extract international aid.