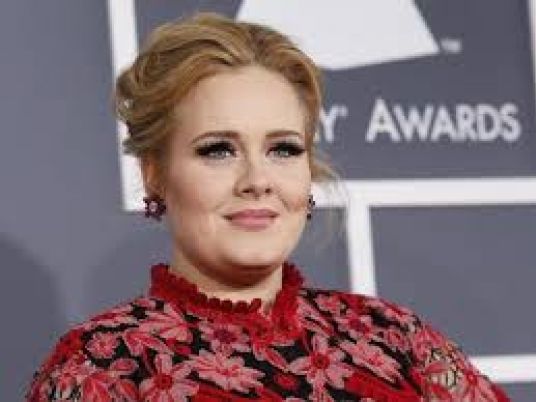 Adele may have cried all day after her shaky Grammy performance last week, but the British songstress reclaimed the top spot on the weekly Billboard 200 album chart on Monday as demand for her hit album "25" remained strong three months after its release.
Adele's "25" climbed from No. 2 after clocking a further 151,000 units across album and song sales and streaming activity, according to figures from Nielsen SoundScan. The album has sold a total of 8.3 million copies in the United States.
It features the song "All I Ask," which Adele sang last week at the televised Grammy awards. But her performance was marred by technical issues when a microphone fell on the piano's strings and the singer uncharacteristically hit sharp and flat notes.
Later in the week, Adele appeared on Ellen DeGeneres' talk show and performed a flawless rendition of the song, accompanied by a candid interview in which she said she was "so embarrassed" and "cried pretty much all day" after the Grammys.
Other Grammy performers that saw a boost in the top 10 of the Billboard 200 album charts included Canadian pop star Justin Bieber, who won his first Grammy award and climbed three spots to No. 2 with his album "Purpose."
Country musician Chris Stapleton, who picked up four Grammy awards, saw his "Traveller" album climb to No. 5 from No. 11; R&B star The Weeknd, who won two Grammys, had his "Beauty Behind the Madness" climb six spots to No. 6; while Taylor Swift, who won the coveted album of the year Grammy Award, saw her "1989" record climb 12 spots to No. 8.
The only new entry to crack into the top 10 this week was "Hymns" at No. 4 by husband-and-wife country music duo Joey + Rory.
On the Digital Songs chart, which measures online song sales, Flo Rida's "My House" held the top spot for a second week with 135,000 copies sold.