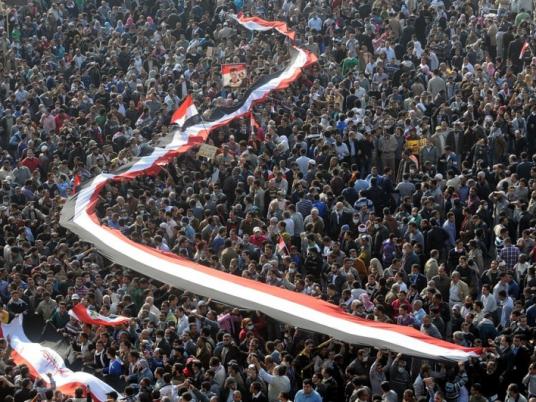 Egyptians have staged protests in New York against the recent violence in Tahrir Square, which has killed 35 demonstrators and wounded hundreds of others so far.
The protesters stood in the rain before Combined Tactical Systems, an American company that produced tear gas for use against demonstrators. The gas is exported to Egypt as part of annual US military aid.
They requested the military council to set a timetable for the handover of power to a civilian authority.
Meantime, another protest staged in Washington called for a smooth democratic transition in Egypt, the postponement of parliamentary and presidential elections and an end to arrests of Egyptian bloggers and activists.
"We want to substitute the military council with a civilian presidential council," said Nermine Abdel Wahab, a protester. "The military council was not elected by the people."
Translated from the Arabic Edition