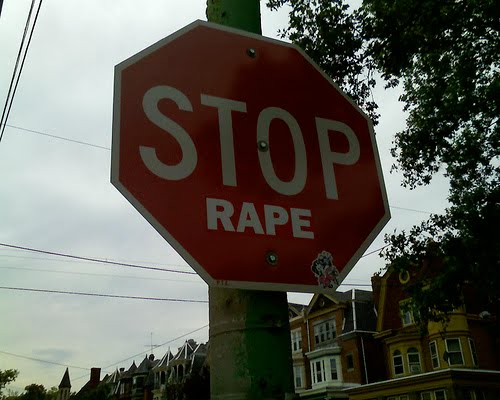 One of the men convicted of the gang-rape and murder of an Indian student that shocked the world has said he blames the victim for "roaming around at night".
The comments are made in a documentary to be screened on International Women's Day.
Mukesh Singh, who was sentenced to death for his crimes, said the victim should not have been out at night, and should not have resisted the attack on a moving bus in 2012.
"You can't clap with one hand – it takes two hands. A decent girl won't roam around at 9 o'clock at night," he said in an interview for "India's Daughter", a BBC documentary to be broadcast on Sunday.
"A girl is far more responsible for rape than a boy. About 20 per cent of girls are good."
The 23-year-old physiotherapy student died from her injuries 13 days after she was savagely attacked on her way home from the cinema with a male friend on December 16, 2012.
Before her death she was able to speak to police about the crime, which caused outrage across the world and triggered mass protests in India.
The attack highlighted the frightening level of violence against women in the world's second most populous country and led to a major reform of the rape laws, speeding up trials and increasing penalties.
But Singh, 28, said his execution would "make life more dangerous for future rape victims".
"Now when they rape, they won't leave the girl like we did. They will kill her," he told Leslee Udwin, the award-winning British filmmaker behind the documentary.
He also criticised the victim for fighting back against her attackers.
"She should just be silent and allow the rape," he said. "Then they'd have dropped her off after doing her."
"India's Daughter" will be televised in seven countries including India and Britain on Sunday, International Women's Day.
Udwin will speak to media at a screening of her film later Tuesday alongside the victim's parents, who have campaigned vocally for improvements in women's safety since their daughter's death.
She said she was inspired by seeing ordinary Indians take to the streets to protest "in unprecedented numbers" following the attack.
"In my lifetime, I can't recall any other country standing up with such commitment and determination for women's rights," Udwin said.
The case sparked much soul-searching about India's treatment of women, but women's rights campaigners say little has changed in the deeply patriarchal country.
Singh, one of five people convicted over the attack, admitted driving the bus during the incident but denied taking part in the rape.
He is appealing the verdict against him.
One of the alleged attackers died in jail before he could be tried, while another was too young to be tried as an adult and is serving a three-year sentence in a reform facility.