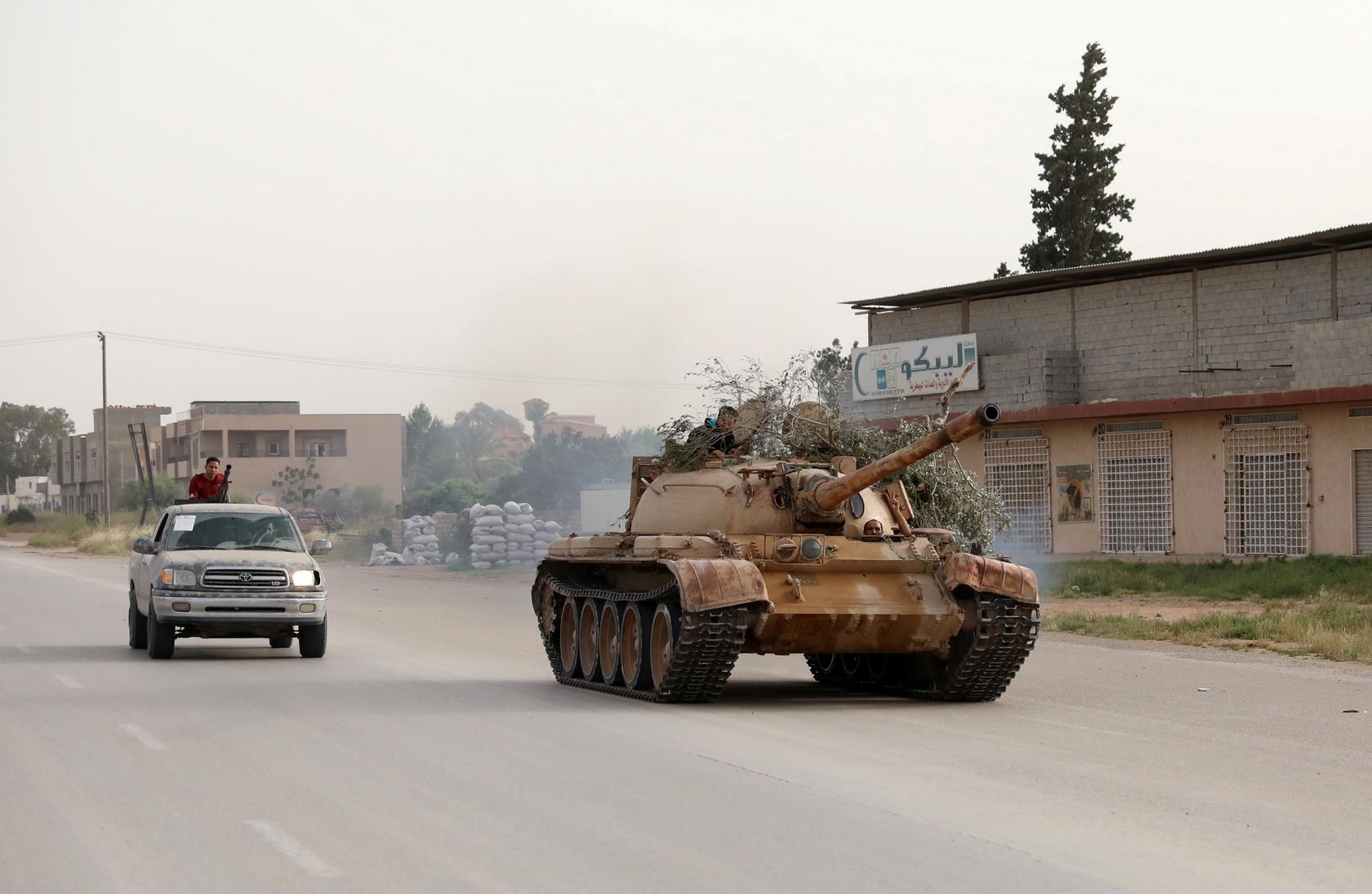 An Egyptian delegation headed by ambassador Mohamed Tharwat visited Tripoli on Monday to meet with the Minister of Foreign Affairs of the Libyan Government of National Accord (GNA) Muhammad al-Taher Siala, where they discussed arrangements to reopen the Egyptian embassy in Tripoli and other topics regarding relations.
The delegation conveyed greetings from Egyptian Foreign Minister Sameh Shoukry to Siala, and extended sincere congratulations towards the selection process for the new executive authority.
It also stressed Egypt's keen desire to fulfill Libya's security and stability, and wished the new government success on performing all the steps necessary to hold elections on December 24th.
The Egyptian side assured that its presence in Tripoli came to kick off all practical steps to reopen the headquarters of the Egyptian embassy in Tripoli, which will contribute to strengthening the existing relations between the two countries,  in providing consular services and facilities to citizens in both nations.
Minister Siala affirmed his keenness to provide all necessary facilities to the Egyptian delegation to reopen the embassy, and said that he had instructed Libyan experts to fully cooperate with the Egyptian side to begin work.
Shoukry met Siala last week in Cairo on the sidelines of the emergency meeting of Arab foreign ministers at the Arab League, days after the UN-led Libyan Political Dialogue Forum chose a new interim prime minister, Abdel-Hamid Dbeibah, and a new head for the country's Presidential Council, Mohammad Younes Menfi, a step that Egypt has hailed.
Shoukry stressed to Siala that Egypt supports a "Libyan-Libyan" negotiated political solution, and is more than ready to work with the newly elected interim government.