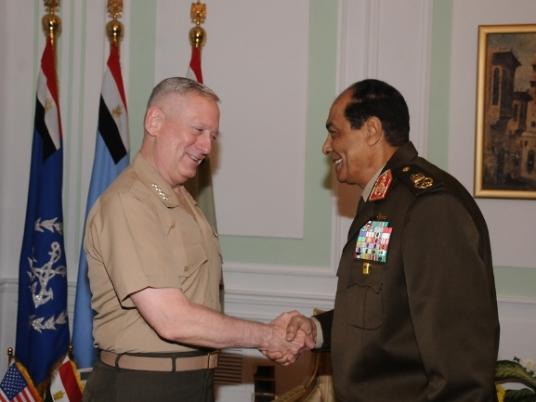 A delegation from Egypt's Ministry of Defense arrived in New York early Sunday to visit a number of US military bases and resume military cooperation with the US.
The military attache at the Egyptian Embassy in Washington, Mohamed al-Keshky, said the visits to military bases are part of a five-year military cooperation plan laid down by the two countries.
Keshky said the visits to US military bases are made in preparation for discussions over upcoming joint war games, codenamed "Shining Star." He added that Egyptian officials will meet with members of the US Congress armed services committees.
The Egyptian delegation will be accompanied by defense officials from the US Embassy in Cairo.
A group of Egyptian expatriates in Florida, home to the US Central Command, will hold a welcoming celebration for the visiting Egyptian officials.
The US has given Egypt an average of US$2 billion annually since 1979, much of it military aid. The two countries occasionally engage in joint war games.
Egypt-US relations were rattled when Egyptian security raided 17 NGOs in December, part of Egyptian authorities' investigations into alleged illegal funding received by local and foreign organizations. The raided NGOs included US organizations, and some of their American staff have been banned from leaving the country.
The raids prompted calls from the US Congress to cut aid to Egypt.
Translated from Al-Masry Al-Youm