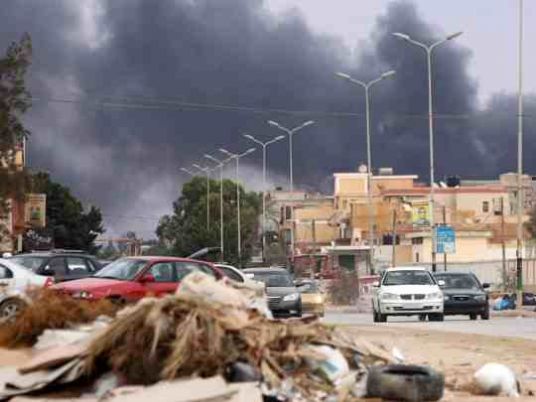 At least nine people were killed and dozens more injured in Libya's second city Benghazi on Friday when mortar shells hit a protest against a United Nations proposal for a unity government to end a political crisis, medical sources said.
Four years after the fall of Muammar Gaddafi, Libya is caught in a conflict that pits the internationally recognized government and its armed backers against a rival government set up by an armed alliance that took over the capital last year.
Waving banners and placards, more than 2,000 people had taken to Benghazi's al-Keesh square to demonstrate against the UN proposal when at least seven mortar shells hit the crowd, the hospital sources said. More than 20 were wounded.
Benghazi has become one front in Libya's multi-sided war, with General Khalifa Haftar's Libyan National Army forces fighting an alliance of Islamist fighters and former anti-Gaddafi rebels.
Indiscriminate shelling and rockets sometimes hit civilian areas in the city, which is split into areas controlled by the rival armed factions. In some neighborhoods, life continues as usual, with banks and restaurants open, while fighting has reduced other areas to rubble.
The United Nations has presented a proposal for a national unity government between the two main political factions to end the chaos, but attempts to reach a deal have stalled as both sides face resistance from within their ranks.