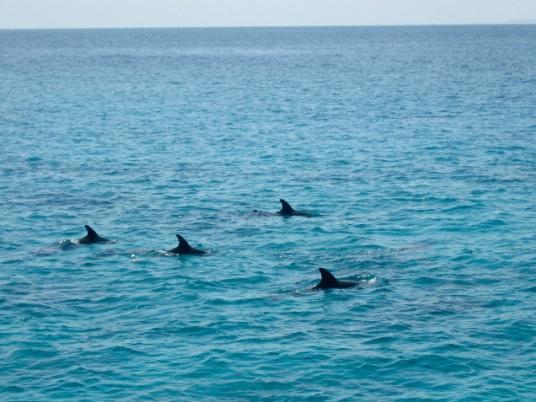 A dolphin has been found dead on the shores of the Red Sea, a source from the maritime society in Hurghada said Saturday.
Hassan al-Tayb, head of the Rescue and Environmental Protection Society, called on Red Sea protectorate authorities to examine the body of the dolphin in order to discern the reason behind the death.
The dead dolphin was found in the area of Marsa Alam. Ahmed Ghallab, head of the Red Sea protectorates authority, said he has no information on the incident yet.
Dolphins are commonly found in the Red Sea, making up part of the diverse marine life of the ecoregion.
Earlier this month, an irregular shark attack off the Red Sea coast of Al-Ain Al-Sokhna promted Ghallab to deploy a team of marine biologists to identify the cause of the incident.
After a young man was attacked while swimming, leading to the amputation of his leg in hospital later, the team of shark experts were called in to draft a detailed report, in which it would be discussed whether humans could have been the cause for the shark's unusual appearance in the area.
Edited translation from Al-Masry Al-Youm