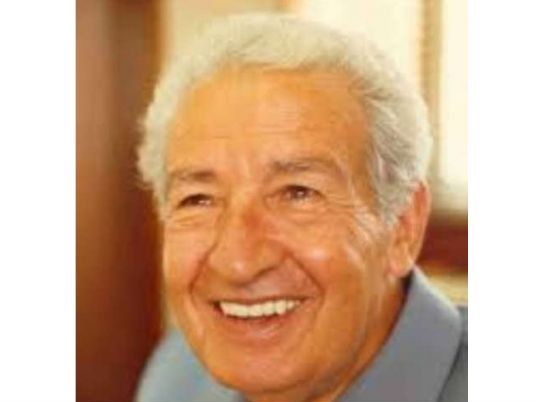 On this day in history, prominent novelist and columnist Ehsan Abdel Quddus died in 1990.
He was born on the first of January, 1919 in Cairo to parents widely known in the culture and art scene. His mother was pioneer theater actress Rose al-Yousef, who also founded a prominent magazine under her name, and his father was theatre and cinema actor Mohamed Abdel Quddus.
Abdel Quddus grew up in his grandfather's house, Sheikh Radwan, who was very religious and was imposed on all the family commitment to the orders of religion and tradition. It was forbidden for all the women in his family to go out to the balcony without a veil.
On the other hand, his mother was a liberal lady who opened her home to hold cultural and political saloons, inviting poets, writers, politicians and men of art.
As a child, young Ehsan had the opportunity to go back and forth between these two worlds. The difference between them made his creativity grow and was reflected on his writings, which later were turned into drama works in movies, plays and radio and television series.
Abdel Quddus went to school in Cairo from 1927 to 1937, then joined the Faculty of Law at Cairo University, which he graduated in 1942, but did not pursue a career as a lawyer.
Abdel Quddus also became editor-in-chief to Rose al-Yousef magazine, after he had worked there as a journalist for year. He was subjected to political detention because of his writings, including a story about the defected weapons used by Egyptian army in the pre-1952 revolution era.
He was also subjected to assassination attempts several times, and continued to face detention after the 1952 revolution, as he was imprisoned twice in military prisons.
He was awarded the Order of Merit of the First Class by late President Gamal Abdel Nasser, and the Order of the Republic by former President Hosni Mubarak. He also received the State Award in Literature in 1989.
Ehsan Abdel Qoddos died on 12 January 1990.
Edited translation from Al-Masry Al-Youm