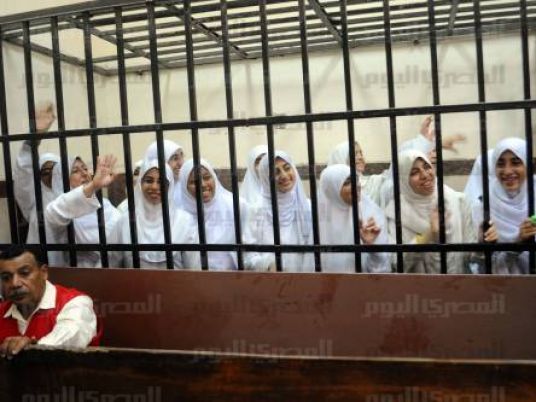 On this day in history,
Safeya Mostafa Fahmy,
known as Safeya Zaghloul or
"the mother of Egyptians," died in 1946 and will be forerever known for her role in the revolution as well as advancing women
's rights.
She was born in 1878 to an aristocratic family as the daughter of Mostafa Fahmy Pasha, one of the early prime ministers of Egypt since the ministerial system was established in the country in the early 1900s. She became known as Safeya Zaghloul after she got married to Saad Zaghloul, Wafd Party leader who led the the 1919 revolution against the British occupation to Egypt.
Zaghloul participated in female demonstrations during the 1919 revolution to claim independence from the British Empire. She played a prominent role in the Egyptian political life as she carried the banner of the revolution after her husband was exiled to the island of Seychelles. She also contributed directly and effectively in the liberation of Egyptian women.
Zaghloul continued her political struggle for 20 years after her husband's death during which she was warned by Egypt's prime minister Ismail Sedqy Pasha to abandon her activity. Zaghloul did not have children, but was dubbed by people "the mother of Egyptians."
After her husband's banishment, Zaghloul issued a statement that was read by her secretary in a mass rally around their house, which people called "the house of the Umma."
"If the brute English force has arrested Saad and his tongue, then his wife and life partner is making God and the homeland witness that she will replace her great husband…and that she considers herself a mother to all those who came out to face bullets for the sake of freedom," the statement read.
Zaghloul was dubbed since that day "the mother of Egyptians," after a demonstrator shouted "Long live the mother of Egyptians."
Zaghloul died on 12 January 1946 after a long journey of political struggle.
Edited translation from Al-Masry Al-Youm