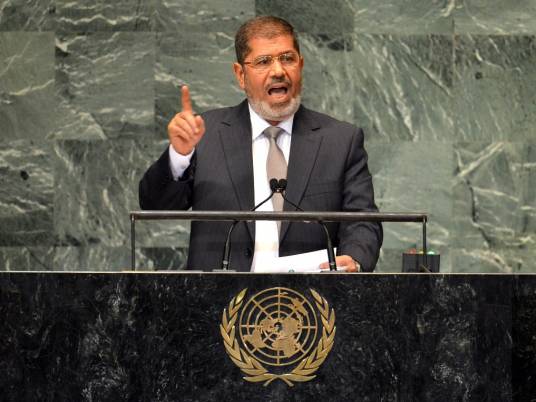 A day before the outbreak of the mass popular uprising that enabled him to win the presidency, Mohamed Morsy told a meeting of activists that the Muslim Brotherhood "will not follow a group of kids" to anti-government protests on 25 January 2011, according to a prominent political activist.
Ahmed Bahaa Eddin Shaaban, speaking at an anti-Muslim Brotherhood rally in Alexandria on Saturday, said Morsy could not deny saying this, especially since so many political activists were present at the 24 January meeting.
Shaaban is secretary general of the Egyptian Socialist Party. He was also one founders of the Kefaya movement, which began in 2004 to pressure then-President Hosni Mubarak to step down from office.
Shaaban said at the rally that Morsy's current policies are similar to those adopted during the Mubarak regime, pointing to what he identified as repeated police violations against citizens.
Last month, human rights NGO Amnesty International said cases of torture in police stations continue in Egypt, citing the recent death by torture at a police station in a Delta town on 16 September.
Edited translation from Al-Masry Al-Youm