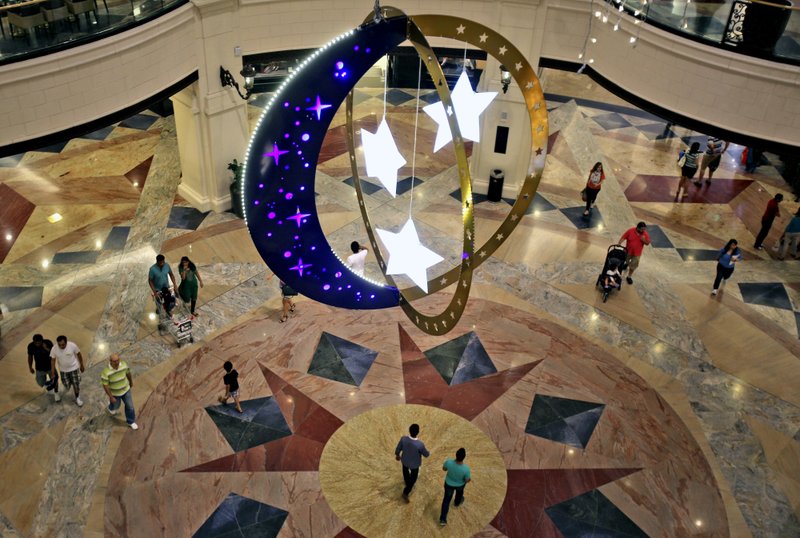 Dar Al Iftaa will monitor the crescent signifying Ramadan for the year 1444 AH on Tuesday, March 21 corresponding to the 29th of the month of Sha`ban for the year 1444 AH, through its legal and scientific committees spread throughout Egypt.
Astronomical calculations indicate that the beginning of Ramadan this year will be on Thursday, March 23.
The crescent of the month of Ramadan will appear at 7:24 pm, Cairo local time, on Tuesday.
The crescent of the month of Ramadan will be surveyed for the year 1444 AH through seven scientific committees, in Aswan, Fayoum, Helwan, the New Valley, Sohag, Qena and Matrouh.
Each committee comprises members from Dar Al Iftaa, the National Research Institute of Astronomy and Geophysics, the Egyptian Survey Authority and sheikhs from the Endowments Ministry and Al-Azhar.
The locations for sighting the crescent are carefully chosen to be far from the lighting of cities.
Fasting on the first day of Ramadan begins from 4:29 am until 6:08 pm.
The duration of fasting on the first day will be 13 hours and 59 minutes, in Cairo Governorate.
Fasting hours will increase  gradually at a rate between one to three minutes per day, until the 29th day of Ramadan, Thursday April 20, where fasting will begin from 3:51 am until 6:25 pm.
Fasting hours on the last day of Ramadan will be about 14 hours and 54 minutes in Cairo.
The difference between fasting hours on the first day of Ramadan and the last day is about 54 minutes.
Opening times for restaurants and tourist facilities in Ramadan are set to open till 2 am, Ali Kamel Mansour, a member of the Chamber of Restaurants and Establishments in the Egyptian Federation of Chambers of Commerce, said