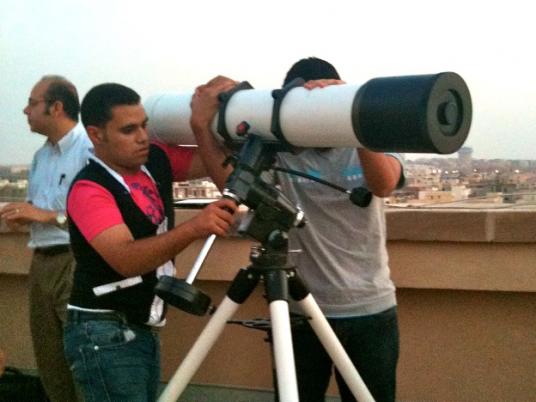 Egypt's Dar al-Iftaa is currently moon-sighting for the Shawwal crescent at the beginning of Eid al-Fitr on Tuesday evening. The Grand Mufti of Egypt, Shawky Allam, will announced tonight the result of the moon-sighting.
Astronomical calculations indicate that the first day of Eid al-Fitr and the month of Shawwal for the year 1442 AH corresponds to Thursday, May 13, and its prayer in Cairo is exactly at 5:28 in the morning.
Gad al-Qady, President of the National Research Institute of Astronomy and Geophysics (NRIAG), said that the places for the moon-sighting are carefully chosen to be far from city lighting, and the observation takes place directly after sunset.
NRIAG's calculations found that Eid prayer in the governorates and cities of Egypt will be as follows: in Cairo at 5:28 am, Giza at 5:28 am, Alexandria at 5:31 am, Port Said at 5:21 am, Suez 5:23, Arish 5:16, Al-Tor 5:22, and Saint Catherine 5:20, Taba 5:14, Sharm el-Sheikh 5:20, Damanhur 5:29, Tanta 5:27, Mansoura 5:25, Zagazig 5:26, Banha 5:27, Shebin al-Kom 5:28, and Kafr al-Sheikh 5:27.
Edited translation from Al-Masry Al-Youm