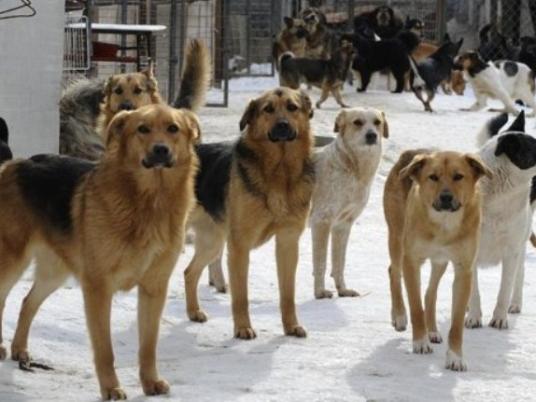 Egypt's Dar Al-Iftaa advised Muslims raising dogs for guarding homes to keep it in the garden or else keep a clean place that the dog does not enter for praying.
Dar Al-Iftaa responded via Facebook, to a question about keeping dogs inside houses for the purpose of guarding, and whether it prevents angels from entering as a dog cause the "impurity" of the place.
It further permitted raising dogs for a purpose provided that it does not terrify other people or disturb the neighbors.
Owning a dog when needed does not prevent angels from entering a house, based on the Maliki school of Islam which states that a dog is clean, it assured.

The General Authority for Veterinary Services has recently set conditions for obtaining a pet dog license, while discussing an increase in the price of pet dog licenses in coordination with the directorates of veterinary medicine across the nation.
The announced conditions are:
1- Obtaining an animal registration card.
2- Immunization against rabies.
3- Examining the dog in the veterinary unit before proceeding with the licensing procedures.
4- Paying the license fee.
5- Granting the license after filing the request within three days at the latest.
6- Hanging the license around the neck of the dog.
7- The license must include the date of the license and its validity period, which is one year from the date of applying for the license, provided that the license is renewed annually.
Members of the House of Representatives' Agriculture Committee announced support for a bill submitted by Chairman of the Local Administration Committee Ahmed al-Segainy on owning animals.