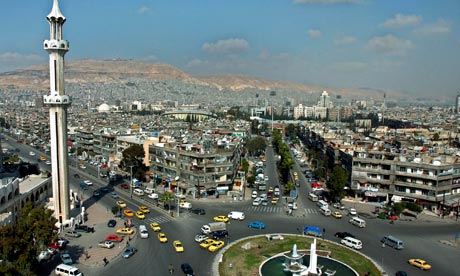 Egypt's acting Ambassador to Syria Alaa Abdel Aziz has submitted an urgent memo to Syrian authorities inquiring into the deaths of three Egyptian nationals in Aleppo and Homs, according to Foreign Ministry Spokesperson Amr Roshdy.
Several Egyptians have been reported dead in Syria since the breakout of the uprising against Syrian President Bashar al-Assad.
The inquiry comes after news reports of other Egyptians being killed in Syria. On Sunday, a Jordan-based worker's family told Al-Masry Al-Youm that Syrian forces killed three Egyptians and deported seven others to Jordan after they attempted to cross the border into the Syrian town of Deraa.
Adel Abdel Rahim, a relative of one of the workers, said the Egyptians were trying to reach Lebanon via Syria in search of jobs.
Egypt withdrew its ambassador to Syria last February in protest at Syrian authorities' bloody crackdown on pro-democracy protests. Syria responded by withdrawing its ambassador from Egypt.
Edited translation from Al-Masry Al-Youm