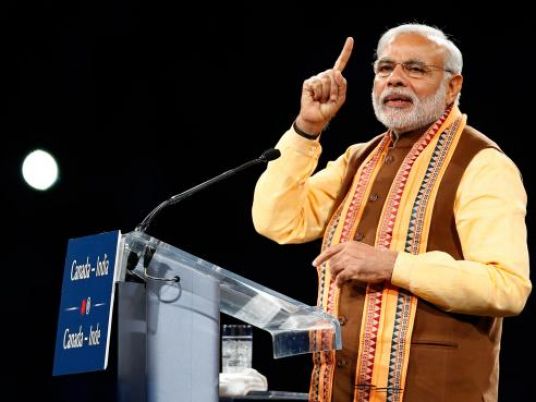 India's Prime Minister Narendra Modi visited Afghanistan on Saturday to mark the completion of a nearly US$300 million hydroelectric dam project, the latest symbol of Indian investment in its South Asian neighbor.
The dam, originally built in western Herat province in 1976 before being damaged during the civil wars of the 1990s, was rebuilt by some 1,500 Indian and Afghan engineers, according to the Indian Ministry of External Affairs.
"It is symbol of our friendship and would usher in hope, light up homes, nourish the fertile fields of Herat and bring prosperity to the people of the region," Modi said in a social media post as he departed for Afghanistan, the first stop on a five-country trip.
Afghan President Ashraf Ghani has nurtured closer ties with India in the past year as relations with Pakistan have deteriorated in the face of continued insurgent attacks and border tensions.
Afghanistan has walked a fine line as it accepts Indian aid, with Pakistan historically wary of any Indian influence in Afghanistan.
"Salma Dam is another big step in deepening and broadening the relationship between Afghanistan and India," Ghani said in a post on Twitter.
At more than 100 meters high and 540 meters wide, the dam is designed to generate 42 megawatts of power and help irrigate 75,000 hectares of land, according to Modi.
India has poured more than $1 billion into Afghanistan reconstruction projects and humanitarian aid, making it one of the largest donors to the war-torn country.
A new national assembly building in Kabul and major power line and road construction have been among the main projects funded by India.