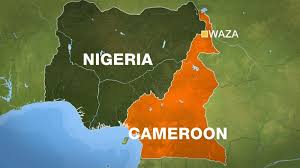 Thousands of Dalits, who rank at the lower end of India's ancient caste hierarchy, disrupted traffic and threw stones at buses in Mumbai on Tuesday as they protested against violence in a nearby city in which a man was killed.
The protest came a day after celebrations by Dalits in Pune, 150 km (95 miles) from Mumbai, of the 200th anniversary of a battle they won, fighting alongside British colonial forces, against an upper caste ruler, were marred by clashes with right-wing Hindu groups.
Those clashes resulted in the death of a 28-year-old man, according to the Maharashtra state government. It was not immediately clear which side the man was on.
Tuesday, Dalit protesters threw stones at buses in various parts of Mumbai, while rail services on a main line across the city were disrupted, said a senior police official who declined to be identified as he is not authorized to speak to the media.
"Traffic has been disrupted in the eastern part of the city after protesters blocked a few roads," the official said.
More than 100 protesters were arrested, and Dalit leaders have called for more protests in Mumbai and elsewhere in Maharashtra state on Wednesday.
Government authorities appealed for calm.
Maharashtra Chief Minister Devendra Fadnavis has ordered a judicial inquiry into the clashes in Pun.
India has about 200 million Dali, who were previously known as untouchables, and many suffer social deprivation and economic exclusion.