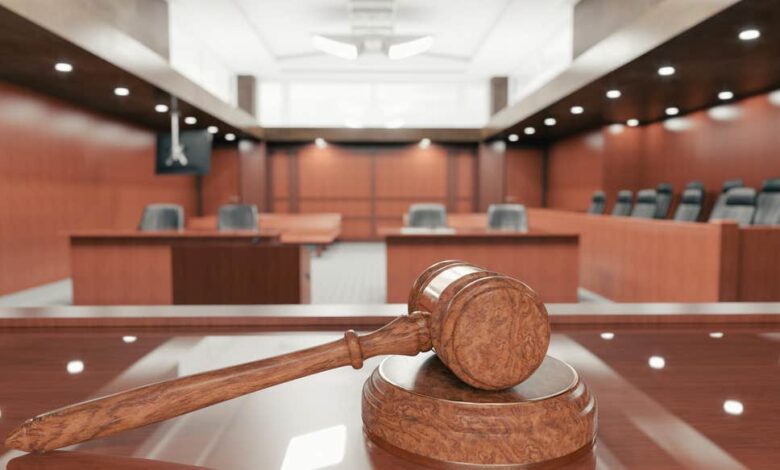 The Mansoura Prosecution office on Monday ordered the detention of a dentist in Dakhalia suspected of killing his wife by stabbing her 11 times, for four days pending investigation, after he confessed to committing the crime.
The suspect, known as Mahmoud, 29, made a detailed confession before the Public Prosecution, stressing that his wife used to quarrel with him for trivial reasons.
He added that on the day of the accident, she insulted him and his mother, and he could not control his nerves. He had a knife in front of him, so he grabbed it and stabbed her several times, then left her and ran away until he reached Alexandria and rented an apartment to hide in.
He said, "I was tired, in a bad mood, and I did not know how I killed her. I did not mean to kill her, and I do not know how many times I stabbed her."
The Dakahlia Criminal Investigations were notified by Mansoura International Hospital of the arrival of the body of Yasmine, 26, also a dentist, who resided with her husband in the Darrasat area.
Mansoura Criminal Investigations officers moved to the scene, and by examination, they found that the victim had died after receiving 11 deep stabs, and that the perpetrator of the crime was her husband who fled on the run away.
Eyewitnesses said that the dentist had three children, and a dispute arose between the spouses, in which the husband stabbed his wife with a knife several times deeply.
They added that the couple lived in the husband's family home, and his parents heard a quarrel, and when they went up to their apartment, they found the wife soaked in blood and the husband missing. Right away, they called the ambulance to take her to the hospital.
Local police filed a case report and referred it to the prosecution, who ordered an autopsy and a statement of the causes of death. Detectives were also directed to quickly arrest the suspect.
Dakahlia Investigations searched until located the suspect in one of Alexandria's summer apartments.
The victim's brother said: "We want retribution and we want the right of my respected sister."
Her uncle said, "His sister's daughter is known for her good manners and commitment, and from a respectable family, and we never expected or imagined that her end would be so horrific."
The dentist's aunt added: "The victim called her mother in the middle of the night of the accident, complaining about her husband and asking her to come because she was very afraid of him, but her mother reassured her and asked her to live quietly in order to preserve her family."
Edited translation from Al-Masry Al-Youm