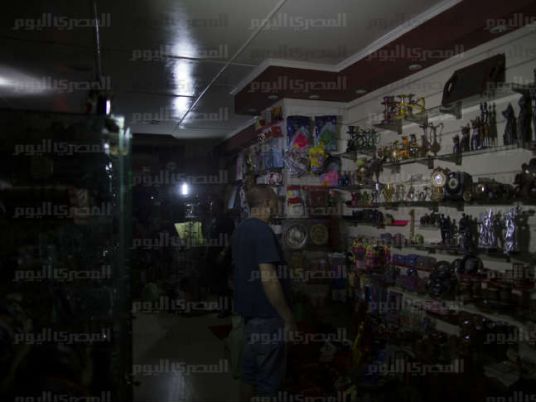 Al-Quseir and Marsa Allam, two tourist cities south of the Red Sea governorate, have been facing daily electrical outages since April. Hundreds of electrical appliances, belonging to the 75,000 residents of the area, have stopped working as a result of the voltage fluctuation.
Although the government disbursed LE50 million to connect al-Quseir city with a low-voltage line from Safaga city, the electricity consumption has surpassed the capacity of the electrical lines.
Similarly, Marsa Allam still depends on an out-of-order power plant. The power generators have broken down several times, which caused frequent power outages all over the city. Consequently, residents filed complaints, at the police station against the Ministry of Electricity, asking the Administrative Control Authority to investigate the matter.
Afaf Ahmedani, a resident of Marsa Allam, said that the six mega watt solar plant in Marsa Allam consumes only 800 kilowatt in the daytime but ceases to work during the evening, due to the lack of storage batteries. "Marsa Allam lives in darkness for several hours till the sun rises," Ahmedani pointed out, suggesting the old power generators be replaced with fresh generators.
"The power current is cut for several times every day," al-Qusir residents confirmed, saying that the Canal Company for Electricity Distribution has not paid enough attention to install new power generators. They appealed to the Minister of Electricity, Mohammed Shaker, to intervene and put an end to the suffering.
Edited Translation from Al-Masry Al-Youm