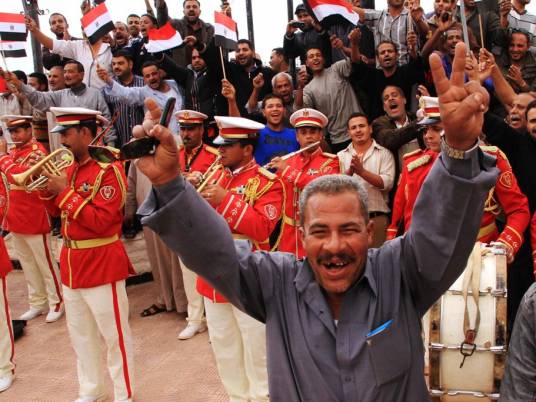 More than 30 Egyptian trucks crossed to Libya after end of the detention crisis by families of Libyans imprisoned in Egypt, demanding the release of three who were given 25-year sentences for possessing weapons and drugs.
Abdel Hafeez Mahmoud, member of Ajdabiya city local council, told the state-run MENA news agency on Tuesday that families of the Libyan prisoners released the Egyptian trucks that have been held for around 10 days after efforts by the city elders.
Several incidents of detaining Egyptian drivers have taken place over the past few months, amid security turmoil in Libya and the growing influence of the armed groups since ouster of Libyan leader Mumammar Qadhafi.
The detention of drivers by Libyan tribesmen tends to be linked to demands of releasing Libyan prisoners in Egypt.
In September, Egypt warned the drivers not to venture further than the Libyan city of Tubruq.
Edited translation from MENA