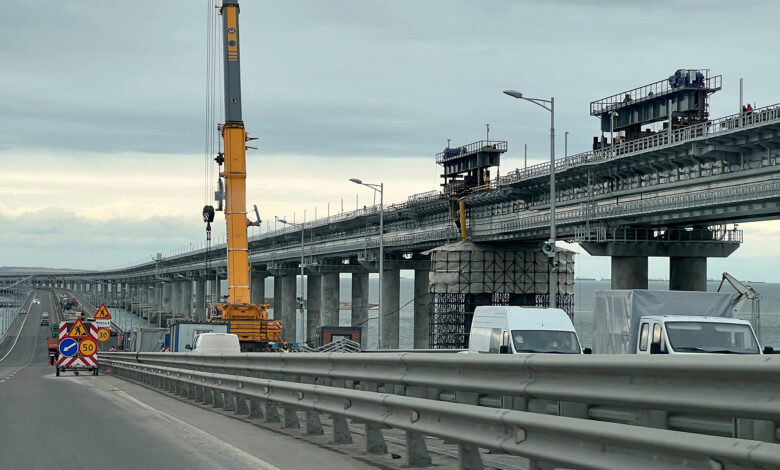 The Kerch Bridge, which connects Russian-occupied Crimea to the Russian mainland, has been fully open to car traffic in all lanes more than a month ahead of schedule, Russian Deputy Prime Minister Marat Khusnullin announced on Thursday, according to state news agency TASS.
Remember: Parts of the bridge were damaged as a result of an explosion that occurred on October 8, 2022. The exact cause of the bridge blast remains unclear. Russian officials have said a truck stuffed with explosives went off, damaging two spans of the bridge's motorway section and causing fire to fuel carriages of a train traveling to the Krasnodar region. Four people were killed, according to TASS.
Ukraine has not claimed responsibility for the explosion, but days later, Russia launched a wave of missile strikes on Kyiv and other Ukrainian cities.
All lanes for car traffic on the bridge are fully open 39 days ahead of schedule, according to Khusnullin. Meanwhile, the restoration of the railway part of the bridge is scheduled to be finished in July 2023. Restoration of other parts of the bridge will be completed before July 1, according to TASS.
The bridge holds huge strategic and symbolic importance for Russia, which built the 19-kilometer-long (about 12 miles) bridge after Moscow illegally annexed Ukraine's Crimean Peninsula in 2014.