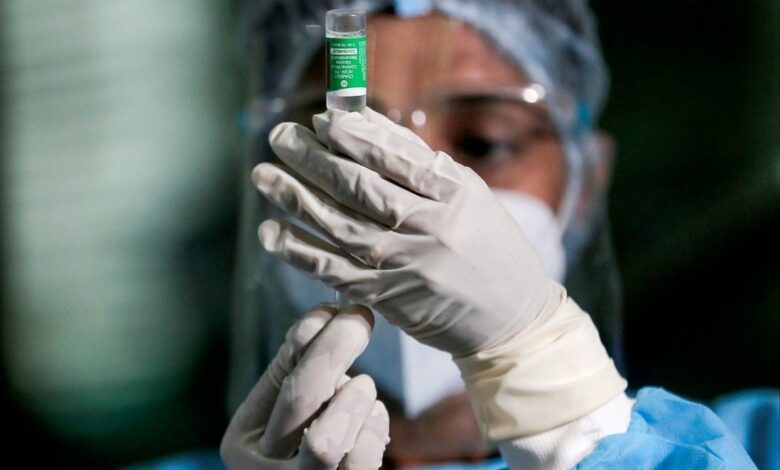 Egyptian Finance Minister Mohamed Maait said on Saturday that the coronavirus pandemic has made the pharmaceutical industry in Africa a "continental priority".
The minister's statements came while presiding over the meeting of the General Assembly of the African Export-Import Bank in the New Administrative Capital.
Maait added that joint cooperation efforts should be maximized to promote investment and inter-trade in pharmaceutical products to limit their import from outside the African continent.
This will contribute to deepening economic and continental integration, in order to protect African economies from global challenges,
He added that there are wasted resources in medical tourism outside Africa and that, although Egypt and Nigeria possess the ingredients for medical tourism, it is better for African people to remain in Africa for this instead of traveling outside the continent.
Maait said that the African Export-Import Bank was able to present itself as a powerful engine for construction and development in Africa, noting that the bank's joint cooperation with Egypt amounts to $6.5 billion in all sectors.
Egyptian President Abdel Fattah al-Sisi announced an initiative earlier this month to grant 30 million doses of coronavirus vaccine to African countries, as part of cooperation efforts between Egypt and African countries.
Sisi's announcement came during the opening activities of the first African medical conference and exhibition – "Africa Health ExCon" – held at Egypt International Exhibition Center (EIEC) in al-Manara International Conference Center.
Egypt offered, during the conference, to receive African patients in Egyptian hospitals and provide treatment for them instead of traveling to Europe and establishing bilateral partnerships to establish one-day surgery hospitals in those countries, as the first phase targets seven to eight African countries.