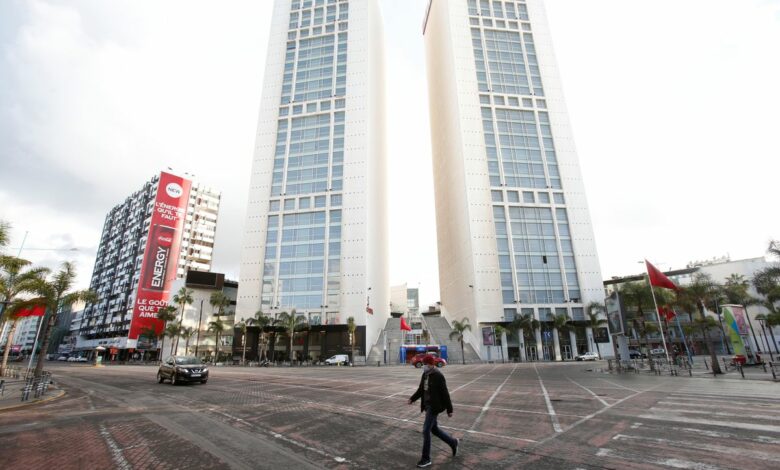 Egypt's Ministry of Health and Population on Friday reported 588 new coronavirus cases, 14 deaths, and 657 recoveries.
A total of 295,639 cases have been disclosed in Egypt, alongside 16,935 deaths and 249,082 recoveries.
The country's fourth wave of the virus is in full force, with daily case figures fifteen times higher than what was recorded at the end of July.
Moreover, the Health Ministry has stated that official figures likely only represent 10 percent of actual cases.
While Egypt's Supreme Committee for the Management of Coronavirus Crisis lifted some COVID-19 restrictions back in June, there has been talk of reinstating some measures.
For now, restaurants, cafes, shops, and malls are operating during summer working hours and at 75 percent capacity. Any facility that violates summer hours will receive a fine and be subject to close for two weeks. Repeat violators will be shut down for a month.
Furthermore, restaurants and cafes may not serve shisha (hookah), religious celebrations are banned, and weddings must be held in open areas.
Vaccination Campaign
Under the orders of President Abdel Fattah al-Sisi, the Health Ministry is allocating efforts to vaccinate university students, administrative workers, and those in the country's healthcare sector.
During a press conference, Minister of Health and Population Hala Zayed stated that 10 million people have registered for the jab, with 7.5 million having received at least one dose.
The country has 512 vaccination centers, as well as thousands of mobile medical teams conducting outreach in other areas.
Egypt has imported a number of major coronavirus vaccines, including AstraZeneca, Sinopharm, and Johnson & Johnson. The Holding Company for Biological Products and Vaccines, Vacsera, has locally manufactured doses of China's Sinovac.
Additionally, 5.2 million doses of the Moderna and Pfizer coronavirus vaccines are coming in September, and 25 million doses of Johnson & Johnson's one-shot Janssen vaccine should be delivered over the next four months.