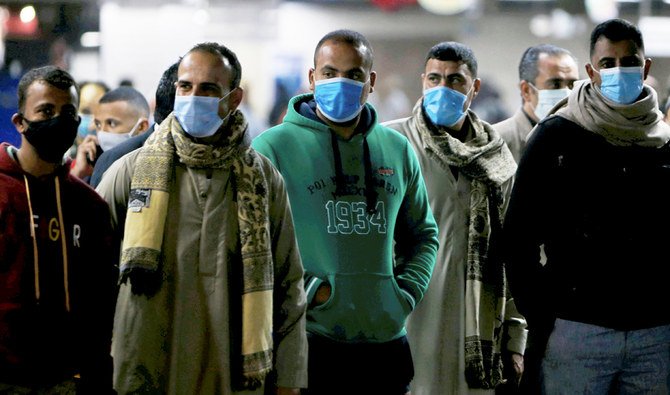 Egypt's Health Ministry on Monday confirmed 541 new COVID-19 cases, up from 533 on Sunday. The ministry also announcer 44 virus-related deaths and 471 fully-recovered cases.
The country has now reported a total of 166,492 cases, 130,107 recovered cases, and 9,360 deaths.
Egypt has officially entered the second wave of the pandemic, after cases rose steadily throughout November and December.
The second wave hit its peak on December 30, when the health ministry reported 1,411 new cases. Since then, the case count has plunged.
Government officials continue to urge the public to adhere to precautionary measures against the virus, and the Egyptian Cabinet has called on authorities to strictly enforce the country's mask mandate, which applies to all public transportation and indoor public spaces.
Egypt launched its vaccination campaign on January 24, however, officials are predicting a slow rollout as the country waits for the arrival of vaccine orders.
The ministry is currently using China's Sinopharm vaccine and received doses of the UK's AstraOxford vaccine on Sunday.
IMAGE: Men in protective masks wait for the train at a metro station in Cairo. (Reuters)