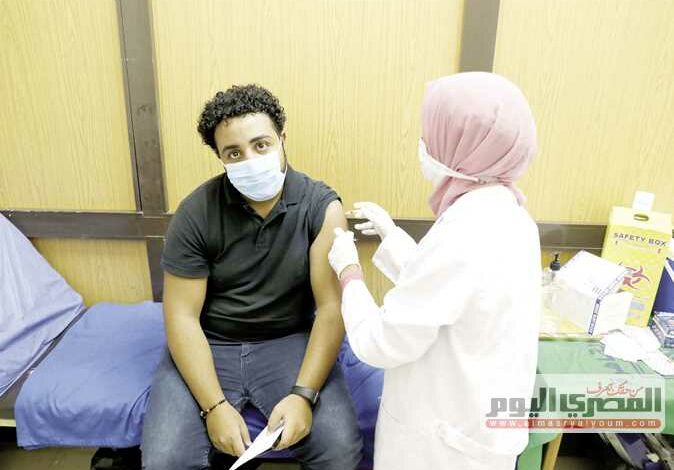 Egypt's Ministry of Health and Population on Friday reported 2,291 new coronavirus cases, 39 deaths, and 2,498 recoveries.
A total of 435,052 cases have been reported in Egypt, with 22,819 deaths and 367,026 recoveries.
The Head of the Scientific Committee to Combat Coronavirus at Egypt's Ministry of Health and Population Hossam Hosni said that the current wave of COVID-19 will crash by the end of this month, coinciding with the start of a decline in the rates of infections and deaths from the virus and all its variants.
He added, in statements to Al-Masry Al-Youm, that there is an abundance of vaccines of all kinds, and that the committee has started administering the new Evusheld drug in all isolation hospitals, after it was included in the new treatment protocol.
Hosni stressed that the results of the new drug after its application to patients will be known by the end of the current month, and the cure and response rates will be determined.
The Egyptian Ministry of Health and Population announced on Monday that 37,190,384 citizens have received the first dose of the coronavirus vaccine, 25,928,000 received the second dose, and 618,761 citizens received the third dose.
A Health Ministry statement said that the total doses that have been distributed to citizens is 63,737,501 so far.
Egypt authorities seek to reach 70 percent vaccination of the population before the middle of this year in order to return to normalcy.
Vaccinations with the third booster dose began on December 21 in Egypt.
Egypt was able in a short time to provide all coronavirus vaccines, including Sinovac, Sinopharm, AstraZeneca, Sputnik, Johnson & Johnson, Pfizer, and Moderna, as part of the state's plan to diversify and expand the provision of coronavirus vaccines.
The Ministry of Health and Population called on citizens to register on the ministry's website to receive the vaccine, stressing that the state spares no effort in providing vaccines to citizens for free, through permanent cooperation with international organizations and bodies.
Edited translation from Al-Masry Al-Youm