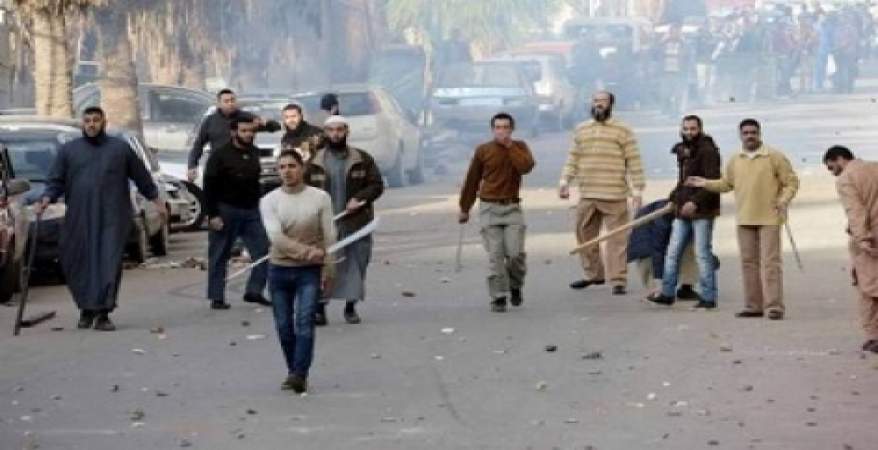 The Cairo Criminal Court sentenced on Tuesday six defendants to death, another 41 defendants to life imprisonment, and seven to 15-year-imprisonment on charges of founding a gang named the "Popular Resistance Committee" in Kerdasa, Giza and killing three people, including a non-commissioned officer in Homeland Security.
The court also sentenced a child to three years in prison and acquitted another 14.
The six defendants include Ahmed Abdel Rahman Mahmoud, Mohamed Abdel Latef Hanafi, Mohamed Salah, Islam Kamal Abu al-Fottoh, Islam Mahmoud Abdel Fattah, and Fayez Zaki Ali.
Prosecution accused the defendants of managing a gang that called for suspending the constitution and laws, preventing state institutions from exercising their duties, using terrorism and violence for achieving the gang's purposes, seizing fire arms, ammunition, and TNT, and using violence against public employees.
The defendants founded the "Popular Resistance Committee" in 2013 and killed the non-commissioned officer in 2015 after they set fires at Kerdasa's municipal building, according to Youm7.
Similar violence in Kerdasa occurred in August 2013, when protests following the overthrow of then-President Mohamed Morsi were dispersed by security forces, leading Egypt's Ministry of Health to estimate that 595 civilians and 43 police officers were killed in a single day.
Several angered militants stormed the Kerdasa Police Station in Giza, opening fire against security members stationed there, and killing the sheriff, 12 officers, and a police conscript.
Following a daytime curfew as police officers searched for suspects, 188 people were arrested over charges of terrorism, murder, damaging public property and possession of weapons.
Edited translation from Al-Masry Al-Youm